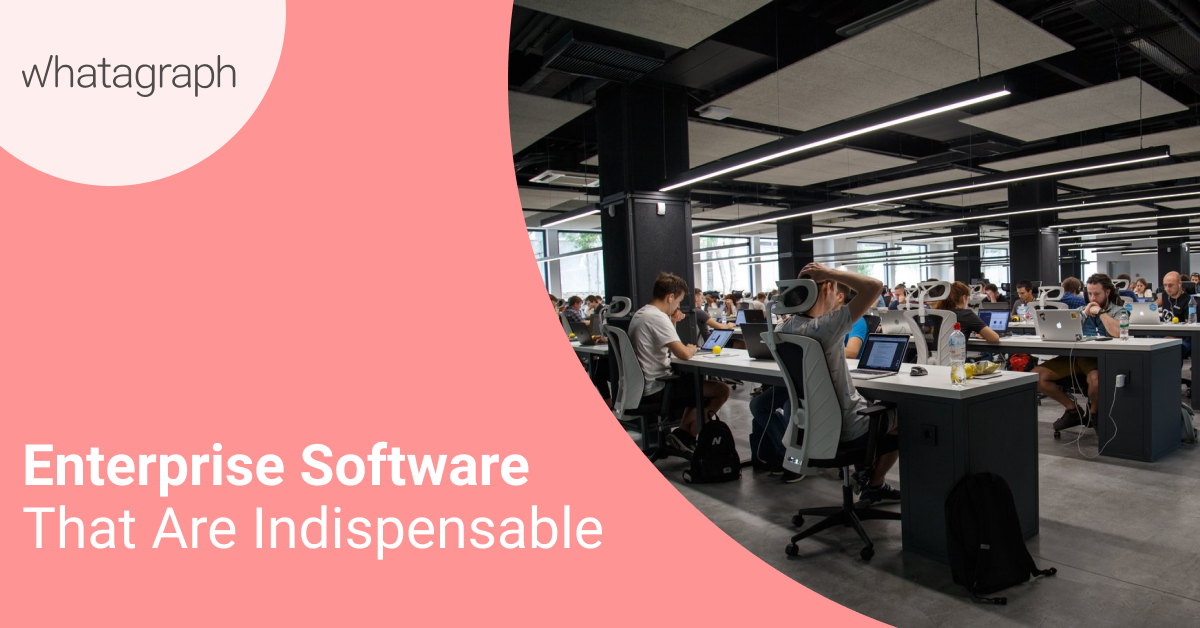 6 Top Enterprise Software That Are Indispensable
Mar 26, 2020 ● 3 min read
The bigger your business gets, the more diverse your software requirements become. The best approach to expedite your workflows and minimize human error is to leverage business enterprise software.
You can optimize your productivity with the right enterprise software, increase the visibility of your workflow, and improve your bottom line.
A lot of solutions are provided as business enterprise software. Several options also exist to streamline all processes and business units, such as customer relationship management or accounting software. You can integrate some of these tools, for instance, the ERP software to align with your agency's requirement.
What is Enterprise Software?
Enterprise software is a program utilized by business organizations that are classified as 'enterprises'.
Does that sound simple?
Most times, when we mention enterprises in the discussion, we reference large companies with an international presence. Businesses that fall into these categories usually possess unique software requirements that distinguish them from small businesses.
Moreover, a local pharmaceutical store does not have to manage global currency conversions. There is a lot of business enterprise software that large businesses can access today to optimize operational productivity and improve your bottom line.
Some software vendors specialize in designing different types of enterprise software for companies with different sizes. You must look for a system that aligns with your enterprise's needs - especially the size and the scope of your business. That way, you can minimize the time you'll spend trying to sort through options that are insignificant to your needs.
What is Enterprise SaaS?
Enterprise SaaS differs from enterprise software in that SaaS software is any software that is rented and hosted in the cloud. SaaS solutions are tailored to be multi-tenant. This means several enterprises are working on a single database.
Here are some enterprise software examples:
Email marketing systems

Automated billing systems

Customer Relationship Management (CRM)

Payment Processing

Business Continuity Planning

Enterprise Resource Planning

Enterprise Content Management

Enterprise Application Integration

Enterprise Messaging Systems

Enterprise Search

HR Management

Call Center and Customer Support
6 Top Enterprise Software
Here are some top business enterprise software
1. Customer Relationship Management (CRM)
Has a potential customer slipped through your fingers?
That's unavoidable, except you are a superman with some out-of-these-world organizational skills. There will come some times when you will forget to close a deal, upsell your customers, cross-sell, or advertise those new products to your existing customers.
CRM is your contact list that possesses a brain. It supplies you with an indispensable overview of the exact position you are with your client. It also pulls the details of when, as well as how you have been in communication.
This form of communication incorporates social media, in person, phone conversation and email, and in addition to that, customer support as well as notes on the status of communication with them.
2. Project Management Software
This enterprise software is created to enable you to collaborate with your team members who are located in different parts of the world. You can establish deadlines and targets, and anyone can follow up on progress to ensure every member of the team is getting their work done. An example of this software is Basecamp and Zoho Projects.
3. Marketing Automation Software
As you begin to see significant growth in your business, you will need to automate your daily marketing operations. You can't just manage communications with each customer on a mailing list. You can't respond to Facebook messages or posts on social media yourself. The time won't just be enough.
This is the solution that Marketing Automation Software offers. These tools and software can help you automate how you communicate with your prospects and customers through SMS, email, social media, and digital advertisements. You can perform market segmentation so you can tailor specific solutions to targets.
That way, your marketing team can enhance their efficiency, improve accuracy, keep marketing campaigns on schedule, and help organizations channel their energy on compelling content. Whatagraph here can help you with live reports of your enterprise marketing activities.
4. Enterprise Resource Planning or ERP Software
ERP is like the brain of a company. It sources every module of your business, digitizes those modules, and establishes a complex network between them. It means everyone in the organization is working from a single database and updated information.
The ERP system also synchronizes other relevant business enterprise software such as financial data, CRM, Business Intelligence, asset, supply chain management asset, POS data, inventories, and project management applications, and dashboards. Some enterprise software examples that fall into this category are NetSuite and SAP.
5. Treasure Management Enterprise Software
The objective of TMS is to enable you to gain clarity about every financial concern that relates to your business. It also offers you an insight into what's generating the money in the company. It can also help you track and predict your cash flow, mitigate foreign exchange risk, manage debt, and set aside money for capital projects and investments. This type of enterprise software also helps you to align your operations with compliance regulations.
6. Business Intelligence
In a dynamic business environment, your data analytics have to be of high quality. You also need to understand your business posture - where you are, how you got there, and where you need to be. You cannot actualize this without relevant and powerful Business Intelligence software.
This enterprise software extracts relevant data from diverse data sources, synchronizes the data, and enables you to run queries to generate actionable insight from those sources.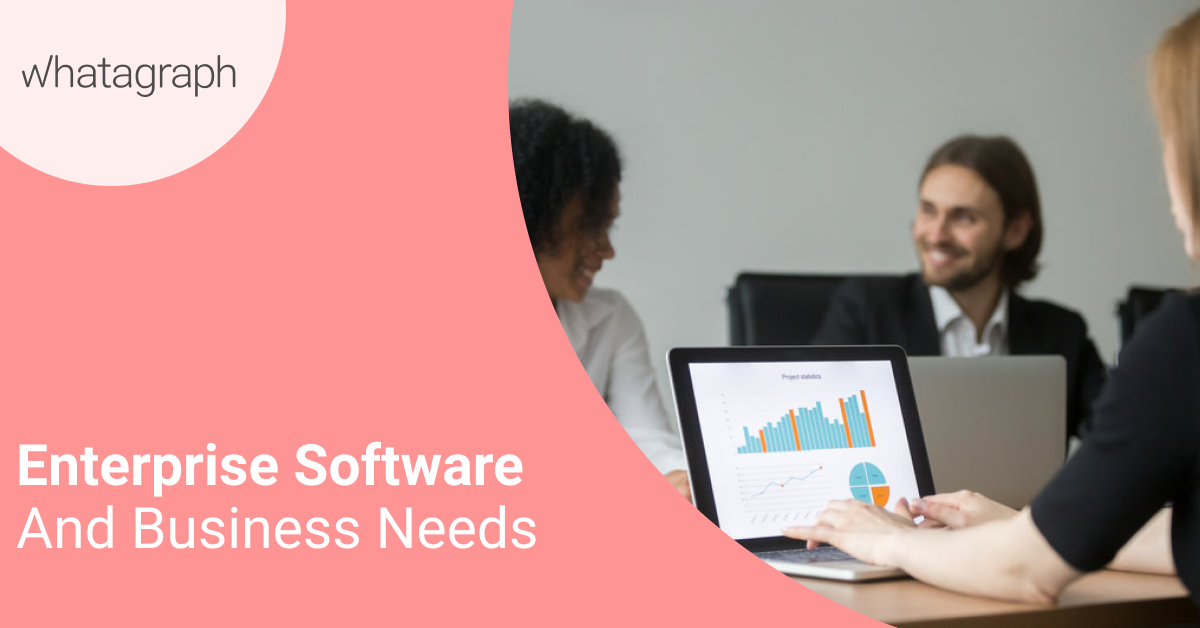 Enterprise software applications or enterprise-level software can benefit all business and enterprise organizations. They are powerful tools that can better serve your business and customers. But, what exactly is an enterprise software and why is it useful?
Read more...