#case-study
How a digital agency found the most comprehensive marketing solution
A story on how moving away from Excel sheets can bring new clients & keep existing ones loyal.
Table of Contents
Cascade Digital Marketing is a full-service digital marketing agency in Washington, United States. Their motto is 'Marketing that makes you money'.
Josh Kilen, President, and Founder at Cascade digital marketing agency was looking for a simple marketing reporting solution for several years before he discovered Whatagraph.
His company specializes in building websites, managing SEO, PPC, email marketing and brand messaging, so the biggest 'dealbreakers' before getting Whatagraph services was Price vs. Features offered. When he found out Whatagraph has it all - it was the best thing for Josh since sliced bread:
We use Whatagraph to consolidate data from multiple sources and present our clients with a comprehensive report.

As a marketing agency, it was important to have all the key analytics integrations in one single report:
We use Google AdWords, Google Analytics, Facebook Ads, and Google Search Console to track our effectiveness for our clients.
Cascade agency mainly tracks these metrics: Clicks, Click through rate and Conversions. It helps to give a short summary of how their client's advertising campaigns are going.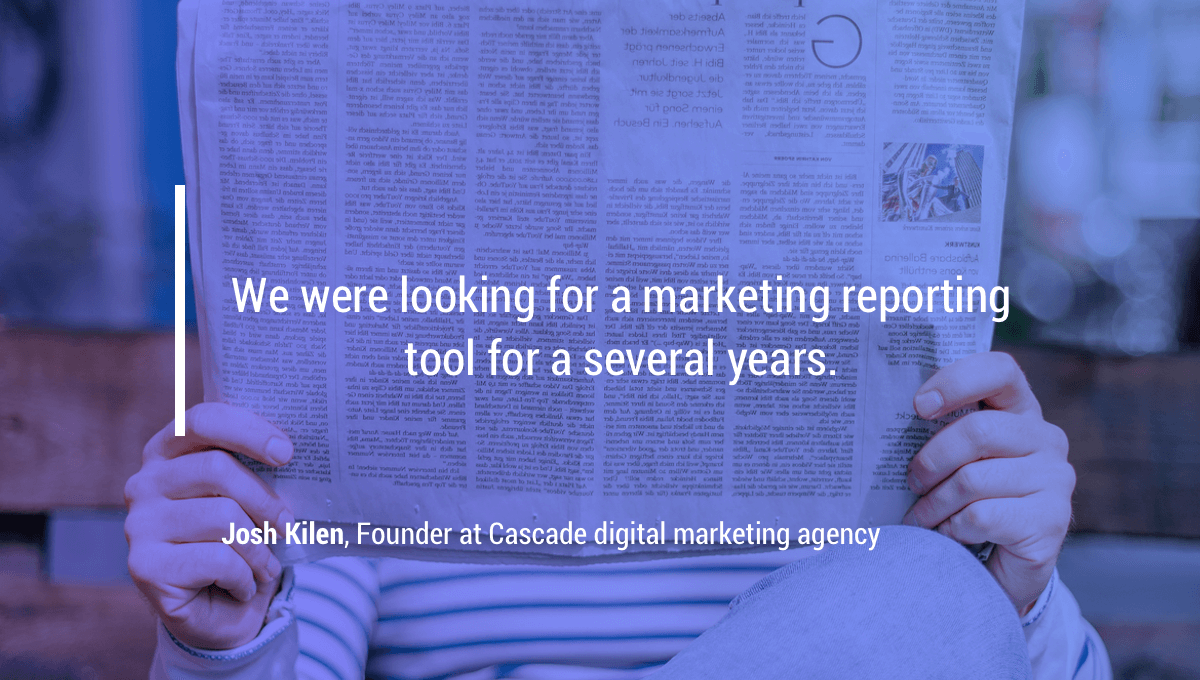 Josh mentioned he was using Optmyzr for his marketing reporting routine and his clients quite liked it, but it wasn't as comprehensive as Whatagraph platform.
After signing up with Whatagraph, Josh also was able to simplify his daily reporting tasks:
Less time preparing reports by hand, importing data, and interpreting.
By automating and simplifying the whole reporting process, Josh found out that his clients also loved this new reporting solution:
Clients enjoy our comprehensive reports and now that we are freed up from preparing reports in Excel, the analysis that Whatagraph allows us to incorporate.
Josh also noticed that the switch from Excel reports to Whatagraph platform let his company serve better for his clients and give them the right data to show, and explain why they are managing their accounts the way they do.
What about you?
Published on Feb 20, 2018