Use a pre-built social media template.
This template was made for easy KPI tracking. It shows your target progress and goal completion. You will be able to share it with your team and keep them informed on their marketing efforts' success.
See vital performance trends in one place.
Gain valuable insights into the trends of your social media channels. Track changes in the number of followers, impressions, reach and engagement with your content. Use these insights to steer your social media strategy into success.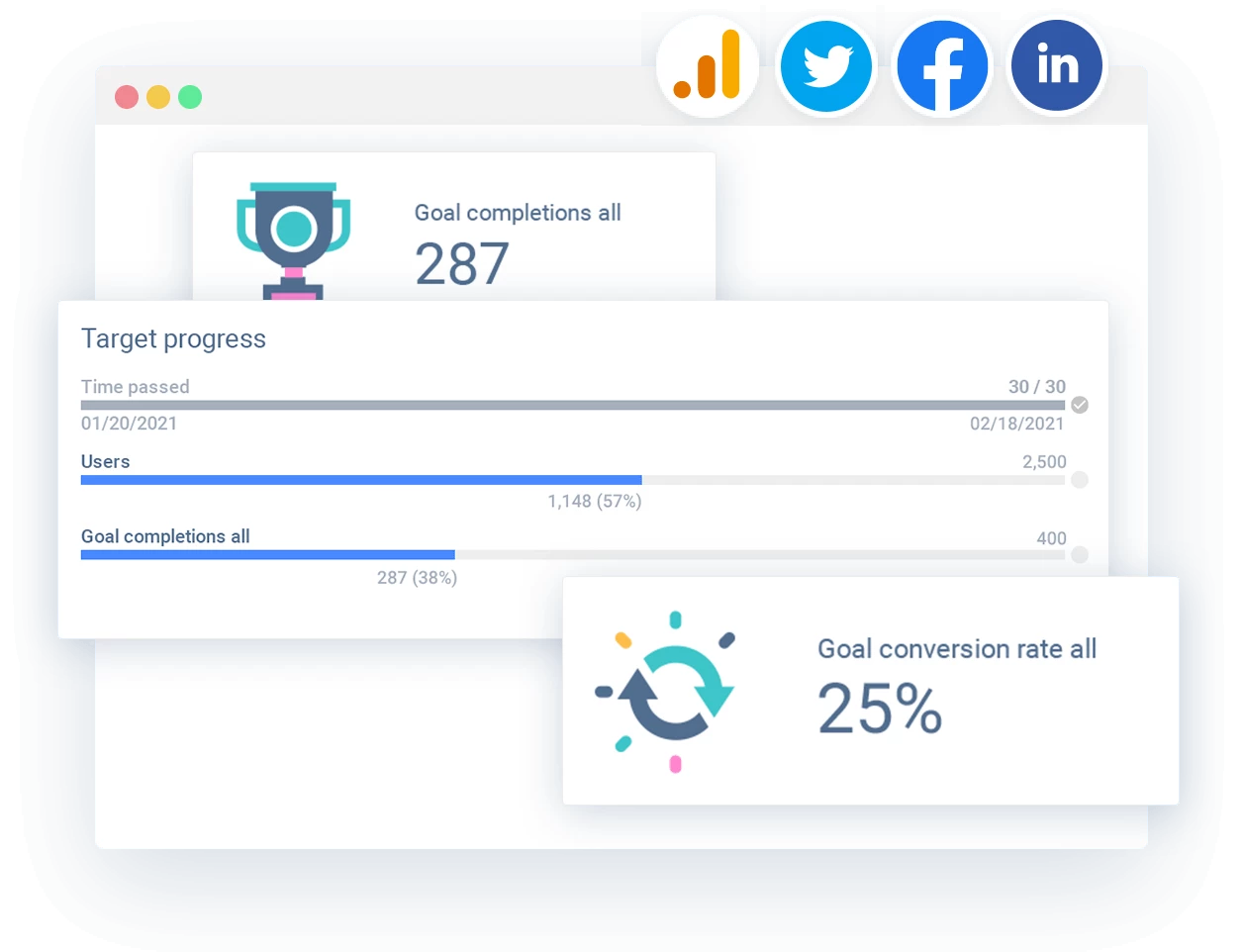 Audience overview
Become familiar with your audience and offer them engaging content. Know where your audience is from, their professions, interests, gender and more. An in-depth analysis will help you make better decisions on creative content.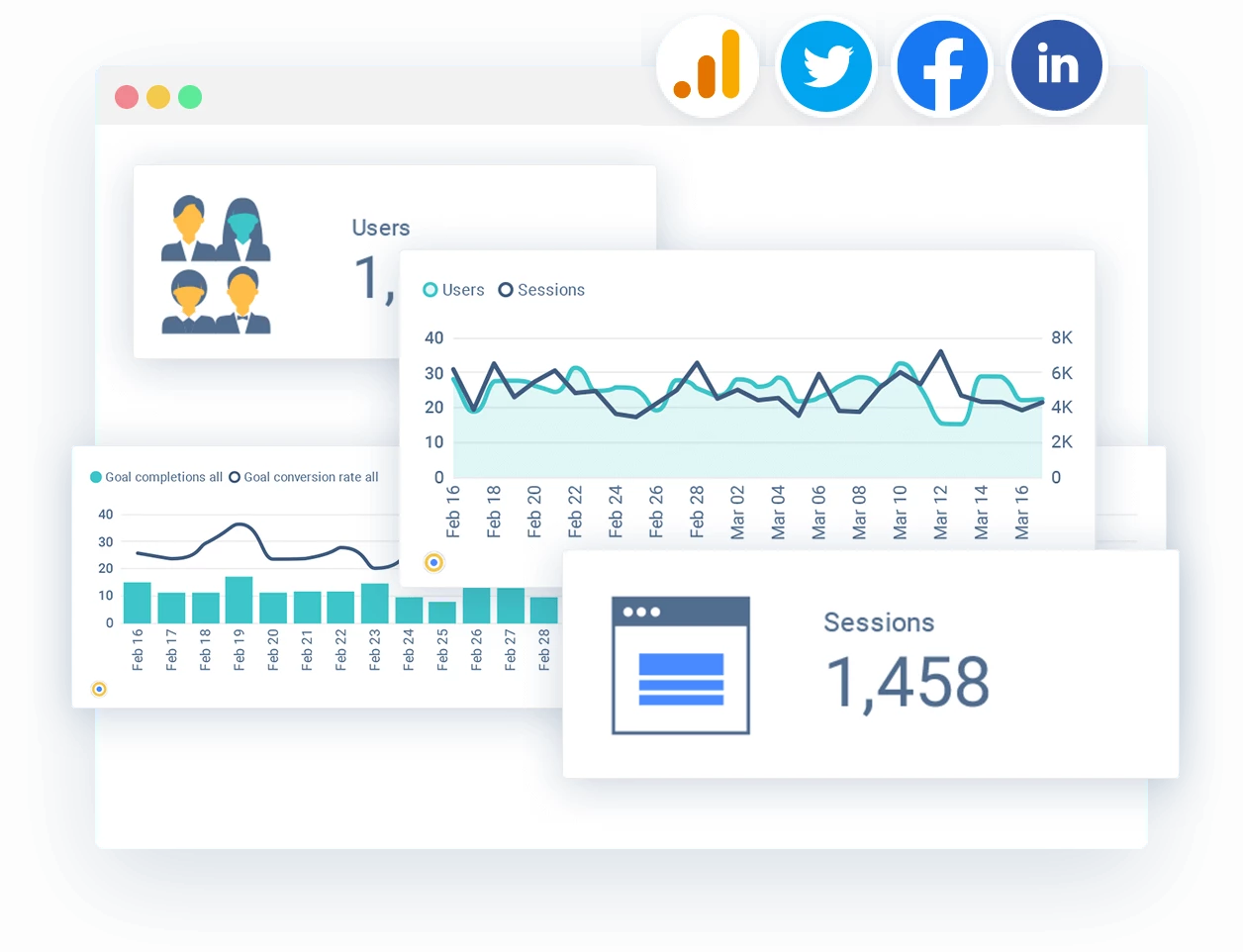 Content performance
Follow the metrics of each post and learn what drives audience engagement. See impressions, likes, comments and more information about your top posts. Learn which type of posts are most successful and improve your content.