Use a pre-built PPC report template
Get an instant report on your paid advertising KPIs and achievements. Set a time for your goals and use the most common performance indicators to measure your success.
Keep your team informed
Stay on track with conversion rates and help your colleagues by getting valuable insights. Keep your team on track by indicating further actions needed in your campaigns.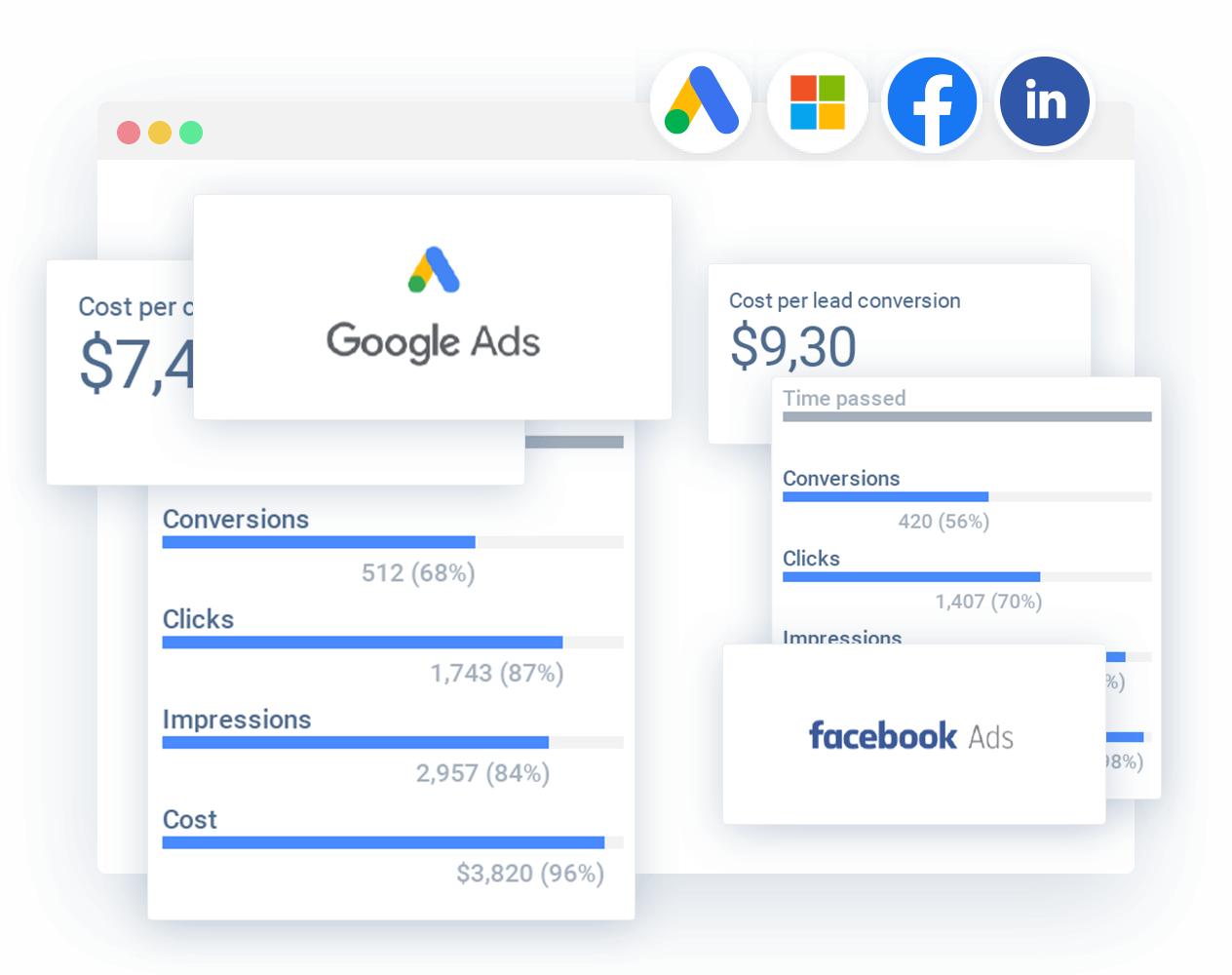 Measure conversions over time
Get instant insight into your conversion rate with a widget. Track change in your conversions by setting a relevant period of time. Recognize important trends and capitalize on their success.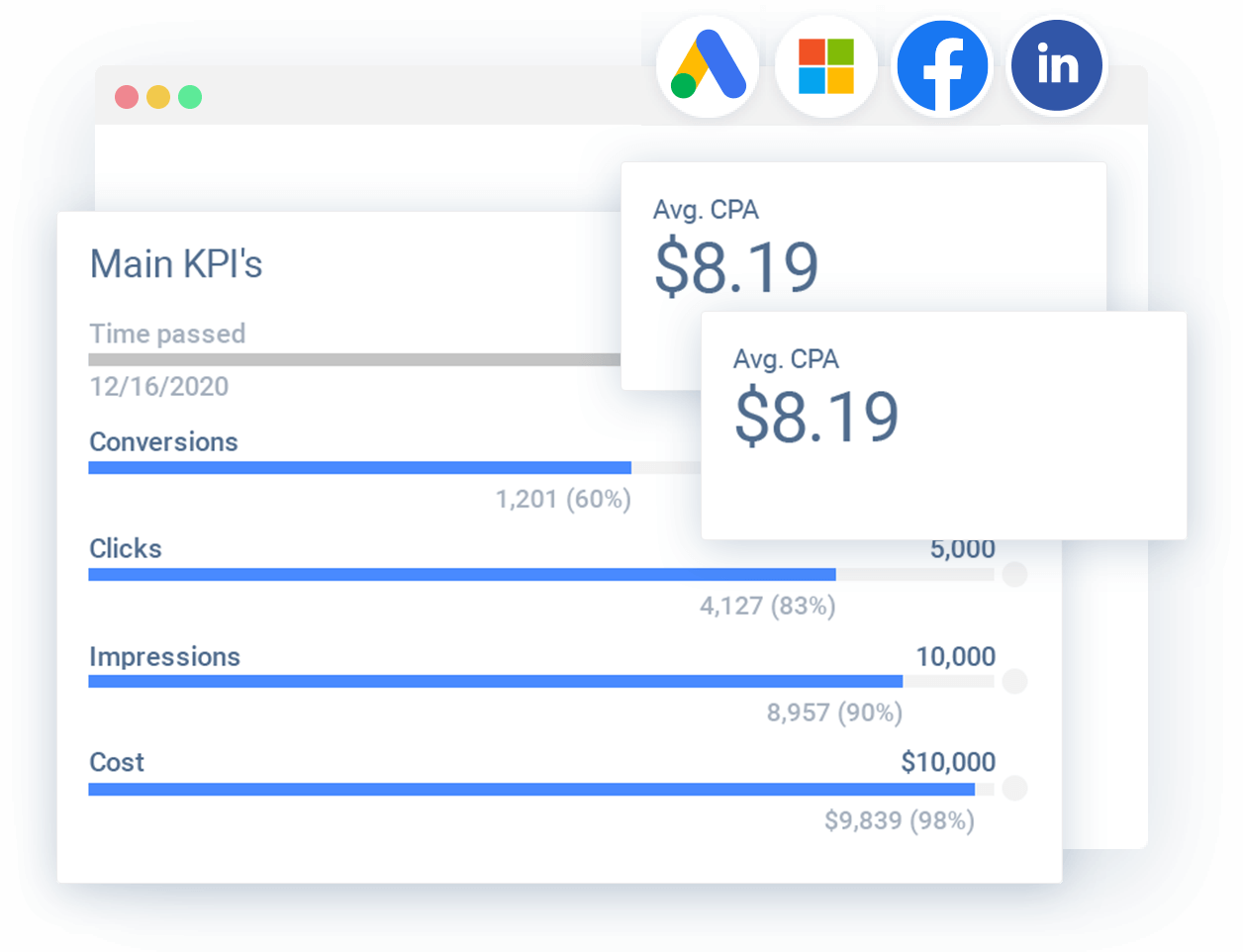 Track performance by channel
Measure the performance of each platform. Identify the most cost-effective channel and make budget and content changes in your PPC campaigns based on real-time data.