#marketing
Essential Ecommerce KPIs for Growth-Centric Companies
Sales, traffic, and profit are key points of interest that pretty much anyone in the eCommerce industry knows.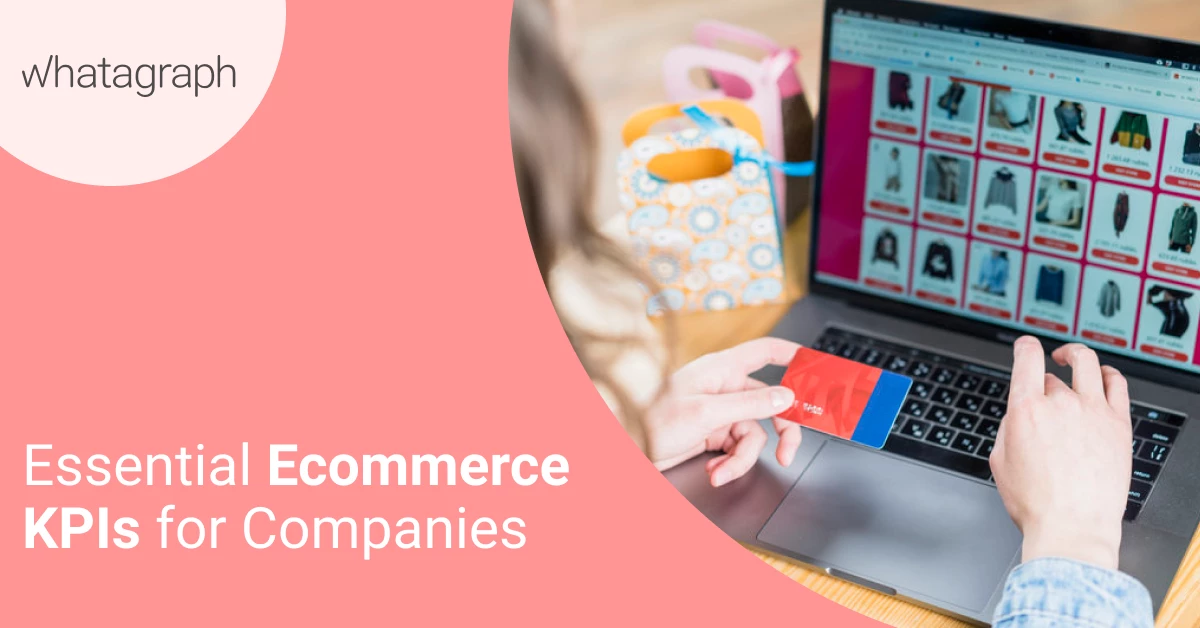 Table of Contents
However, these metrics on their own are more or less useless, as they do not reveal the information that you can turn into actionable objectives. Nowadays, data analytics, SMART marketing, and business intelligence demand that you go more in-depth, and deal with specifics.

In other words, if you want to have more meaningful eCommerce KPIs you need to broaden your view significantly. Here we will go over the KPIs for eCommerce that offer more valuable or specific insight, which can be implemented for future growth strategies. Some eCommerce tools make tracking and analyzing your KPI's a lot easier - it could vary greatly based on the type of tools you use.
Additional KIPs for eCommerce
Truth be told there are so many metrics that you should analyze, but we also need to bear in mind that going too in-depth might not be all that productive.

In other words, it's something you should do down the line but kind of focus your approach or prioritize during your initial phase of strategy optimization. So, here are some of the specific KIP for eCommerce that you should thoroughly break down.
Conversion Rate (this also correlates with CR per Traffic Channel and Bounce Rate);
Customer Retention Rate (also correlates with CLTV-Customer Lifetime Value);
Average Order Value (important for Net Profit, and needs to be viewed in conjunction with Annual Repurchase Rate and Orders per Active Customer)
Add to Cart Rate (analyze along with online shopping cart abandonment rate)
ROI (add influencer ROI, Return on Ads and digital marketing in general)
Customer Acquisition Cost (compare with Cost per Acquisition and Average Profit per Customer)
You can segment or break down each of these eCommerce KPIs further, but as mentioned for your initial phase these will do fine. Also, you may use Whatagraph to monitor how you are dealing with your goals.


Conversion Rate
Conversion rate is the percentage of website visitors that actually buy a product, or converts from visitor to customer. There are different tools that allow you to track this but that data on its own is not all that useful.

You need to consider other aspects in order to make it useful, and figure out how to increase it. For starters, there are no indicators as to what is a good conversion rate, since that solely depends on the type of business.

For some 5% conversion rate might be a great outcome whereas there is a business where 20% is a bare minimum for making the business sustainable.
You should definitely get into the specifics and monitor conversion rate per traffic, and add bounce rate to the mix. That way you can paint a clearer picture, and identify potential gaps in your online sales strategy.

Bounce rate can indicate many things, you could be bringing people onto the site from wrong places, maybe some of your posts are misleading, perhaps some elements on your page are not working on mobile platforms, etc. The idea is not to look at conversion as mere numbers, explore it in detail and take as many aspects into consideration as possible to uncover the flaws before you start thinking about how to increase it.
Customer Retention Rate
Customer retention rate is one of KIPs for eCommerce as it indicates your success or sustainability in the long-term rather than directly in growth. This depends on your customer loyalty or the quality of your loyalty program, but once again type of business or product plays a crucial role.

If you cannot expect the regular customers if you are in real estate business, or if you offer travel arrangements for a few specific locations for example. However, in those cases, you can switch this KIP with client referral rate, as it also indicates satisfaction with service that can generate additional revenue.
The main reason why this is important is that it allows you to uncover how much revenue you can generate per customer. With a more certain ROI rate, you will be able to decide how to manage your expenses for digital marketing.

Moreover, it gives you more perspective for future customer incentive programs, as even losing some profit initially can lead to an increase in revenue down the line.
Average Order Value
The number of customers and customer retention rates doesn't mean much without average order value. In other words, an increasing number of customers is not the only way to ramp up your profit, you can do the same by focusing on increasing AOV.

Luckily there are tools that offer insight into average order value, or numbers of orders per active customer, etc. AOV also points out just how worthy it is to invest your efforts in increasing the Annual Repurchase Rate, and it helps you identify which of your users should be put onto the pedestal sort of speaking.

Almost all businesses have a specific strategy or VIP programs, in order to cater to big spenders. The best way to do this is to create packages that offer more value for a slightly bigger price, and of course, loyalty rewards for those who reach higher VIP levels let's say.
Also, monitor the number of orders per customer and the time or season when that number spikes. You can have a better idea as to when you can create incentives and double down on your frequent shoppers. If they feel they got more value for their money that increases their loyalty and will wait for the next big sale because they know you won't let them down.
Add to Cart Rate
One of the eCommerce shipping metrics that people don't follow very often is Add to Cart Rate. As far as eCommerce metrics go this one might sound strange as it is not immediately clear what is suggested, but you should definitely compare it with cart abandonment rate.

This then clearly indicates that you have lost almost certain profit and that way you can uncover the issues that need your immediate attention. If you don't have the tools that can reveal what happened exactly, you can at least track down those users and send out a survey.
Maybe your website is crashing or lacks certain elements to improve user experience. For example, a user wants those products but they are currently too expensive for their taste, so they added them to cart in order to monitor them because your site does not have the "Favorites" section.

You can maybe track those inputs and connect them to that user profile, which will be amazing material for email marketing as you get to inform them once those products are on sale. It could also indicate that the checkout process is too complex and not user friendly, so you can consider different API payment gateway integration to streamline it further.
ROI
Once again return of investment as eCommerce KIP is too broad, so you should always divide it into your cost centers. Of course, there are cost centers that are simply a necessity and you cannot make them generate revenue, like your hosting service provider, or rented storage space, but you can always opt for a more cost-friendly supplier if they appear.

Then there are those cost centers that are directly tied to your revenue growth, and those need to be monitored more frequently.
The cost centers that lead to the return of investment are typically those related to digital marketing, sales, and quality customer support. Clearly, it doesn't mean you should immediately abandon some of the low performing cost centers, but you should certainly make some adjustments.

If you rely on influencers to recommend you, try to re-examine your core consumer profile, and look for additional options. Also, if you invest in similar influencers followed by the same audience, and one performs better, it could indicate that the same audience already opted for his or her referral link. Ads are another source of traffic, and low performance might suggest wrong placement, low visibility, or flawed ad quality.
Customer Acquisition Cost
Without a doubt, this is one of the central KPIs for eCommerce and warrants ongoing optimization. You should cross-examine cost per acquisition with average profit per customer, and then do data analytics on both of these to gain a deeper understanding.

If you have performance-based incentives or paid referral programs, knowing these things will help you formulate amazing acquisition strategies. In fact, once you figure out the customer retention game for your business model, you can allocate more funds to motivate these referrals or your sales team.
This is especially important for startups, as they don't get to experiment with various marketing techniques due to budget constraints. In other words, CAC should be at the top of your list all the time and set the pace of growth. When you think about it, most of the extremely lucrative multi-level marketing business models are centered entirely around this KIP, and they continuously optimize it.
Published on May 08, 2020