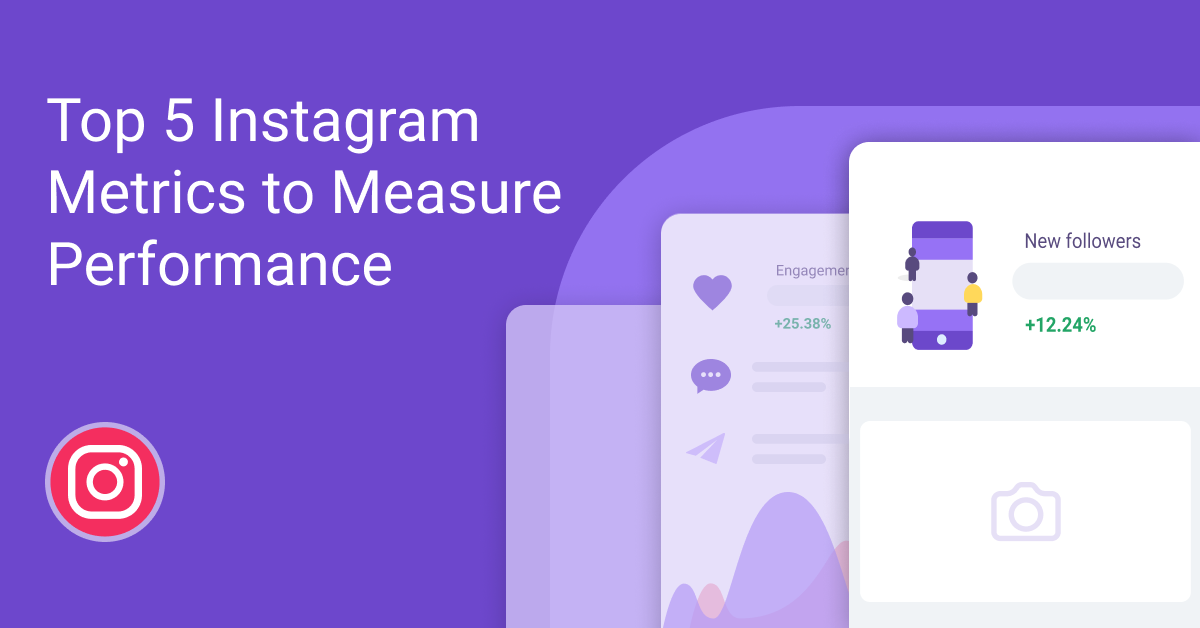 Top 5 Instagram Metrics to Measure Performance
Feb 03, 2020 ● 4 min read
Every marketer or influencer requires to gauge the performance of any marketing effort made. The same applies to any promotion initiatives on Instagram. There is a need to check the analytics often to establish if your shots are bearing fruits.
There are diverse Instagram metrics you can use to assess various Instagram engagements. They will help you to monitor your Instagram account, posts, and audience. Here are the top Instagram metrics you should watch.
Table of Contents
Follower Growth Rate
Any marketer will need to have a high follower count. After all, it's the way to extend your business reach and create more awareness. Nevertheless, a high follower number is not enough, what matters more is the rate of change.
After the initial number of followers, you need to examine the additions every month as a percentage of the initial figure. This gives you the rate of increase if not decrease. Tracking this month in month out, you can know when your marketing strategy is stagnating. Then it will be advisable to make a switch.


A favorable rate denotes a working strategy and such should be cultivated. Because it essentially means they are workable. If the stories that you post are what is working, then your audience is liking them. They should see more of the stories.
If people like what they see, they are likely to share with their friends, and so there is a possibility of continuous growth. Thus, what works needs much more attention.
In addition to checking your followers' growth, you must ensure that followers are the right people. This is because you may get followers who have no impact on the context of your brand. Therefore, the growth rate should come from the right audience.
Engagement Rate
Having followers is important but having followers who engage with your posts is more important. You evaluate the engagement rate by calculating the post interactions as a percentage of total follower count.


Most often, the engagement rate goes down as you gain more followers. Probably it could be as a result of your marketing strategy becoming obsolete. Because the question you would ask is why wouldn't the high count bring more likes or comments. A brand with a large followers' count can't compare with one with fewer followers. There is the chance of getting more likes with a high followers' count.
Do you need to use your calculator to determine your followers' engagement rate?
The answer is no because it can be a daunting task. There are marketing tools like Later that will help to calculate the engagement rate and get something like the snapshot below.
While this Instagram metric helps you to know how well you are resonating with your followers, it also pinpoints the content that matters. When you identify such content, like the third one above, you'll be sure to integrate it more in your strategy.
Reach
This is another of the Instagram metrics that are helpful. It lets you know the number of people seeing your content. You need to have a business account to use this metric.
You must differentiate reach from impressions. Many people confuse one for the other. If one person sees a post thrice, those are three impressions. But on the other hand, it's one reach. While you tell the number of people who saw your post, you can also determine the reach rate. This is the number of people who saw your post relative to the follower's count.
Reach is a strong indicator of how you are reaching new audiences or how your account is growing. If you are planning to do Ads on Instagram, It's worthwhile to gauge your reach. Check out how your stories, posts, and videos are performing. This way you can tell the impact an Ad that you intend to post will have.
How do you find your reach stats?
You can see your reach stats right on your Instagram Insights. Just head to your profile page and tap the bar chart icon. Then go to the content tab and simply select all. You can then narrow down to posts, stories as you wish.
Hashtag Performance
Hashtags being the approach used in Instagram search functions, they are ideal ways to measure your performance. A hashtag is a strong way to align your brand with your followers. It's a sure way of keeping your momentum.
You may use it as adequate hashtags as recommended. But some hashtags may not perform. Not all will drive engagements as intended. So it's important to track all hashtags and identify those that bring likes, comments, and shares.
Hashtags will also help you gauge your campaign awareness. More engagement and traffic to your website denotes your hashtags are relevant to your campaign. You can also monitor your competitor's performance using hashtags. Using some analytics tools you can track down competitor's activities and dig out well-performing hashtags.
You can check the performance of hashtags right inside Instagram Insights or use analytics tools. On Instagram simply select the post for which to track hashtags, then tap 'View Insights' just below the post, swipe up to view the full page. Head to the Impressions metric and under it, you'll find 'From hashtags.'
A hashtag is an Instagram engagement metric that tells how many people saw your post via the hashtag you used.
Website Traffic
One key importance of operating an Instagram account is to channel traffic to your website. And the ultimate goal is to improve ROI. This is why it's important to track the effectiveness of your Instagram account on your website.
But first of all, how do you link your Instagram account to a website? It becomes tricky on Instagram because you can't display a clickable link on any post. You can only do this inside your bio or within your captions.
Links on your bio won't appear helpful to your website traffic needs. Within the Instagram App setting, there is no way to show traffic is coming from Instagram. But there is a way out. You can use UTM Parameters. By integrating the UTM parameters on your link, it becomes easy for Google to know where a referral came from.
This way, you track Instagram referral traffic in Google Analytics.
Some Common FAQs
How do I get Instagram metrics?
Most of the Instagram metrics can be tracked on the Instagram App. Some like the follower growth rate can be calculated using the Spreadsheet. For website traffic, you need to upgrade your analytics by having UTM Parameters.
What is a good impression rate on Instagram?
The impression rate is the number of people who saw your post relative to your followers count. It can be a valuable KPI when you want to track your brand awareness. Nevertheless, it's not quite useful since impressions don't account for unique views.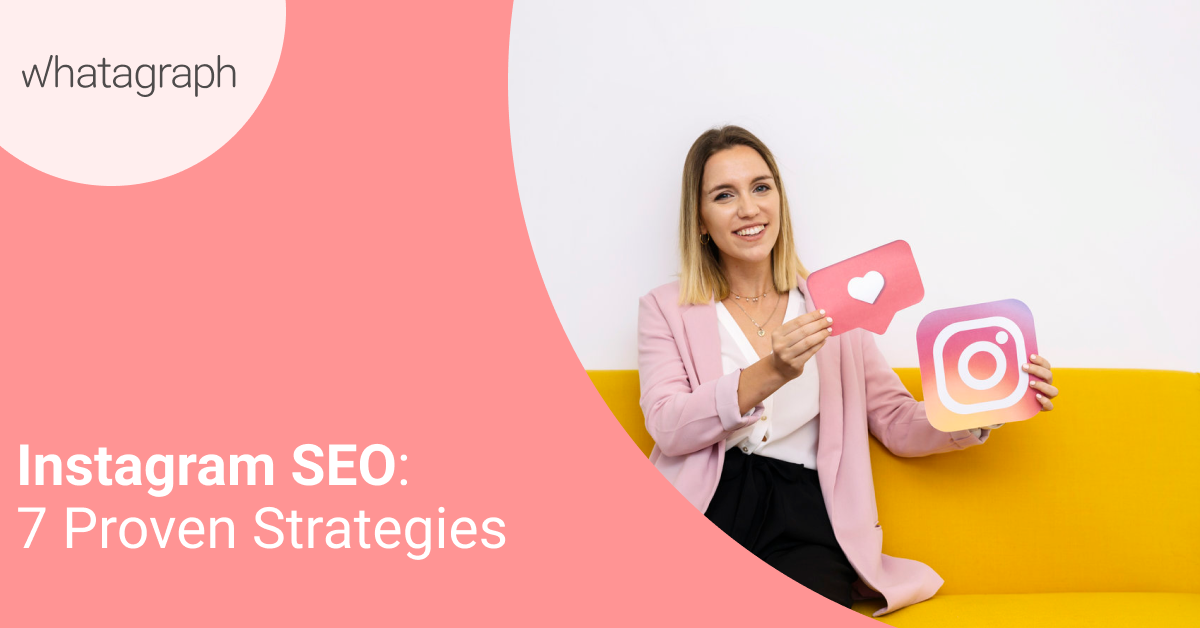 Despite operators staying infamously mum on the topic of social media presence impacting search engine results, most digital marketers understand having a solid presence on any network impacts a brand's reputation in a search engine's eyes.
Read more...