Use a pre-built template to create a report in minutes
Build a marketing report in minutes without having to collect the data manually. Our ready-to-go template showcases essential Semrush data and metrics that you can send to your client or boss.
Improve your SEO reporting
Use widgets to track your organic keyword rankings, search visibility, keyword position and more. Identify opportunities for improvement of your digital marketing strategy - and don't even get Google Analytics involved!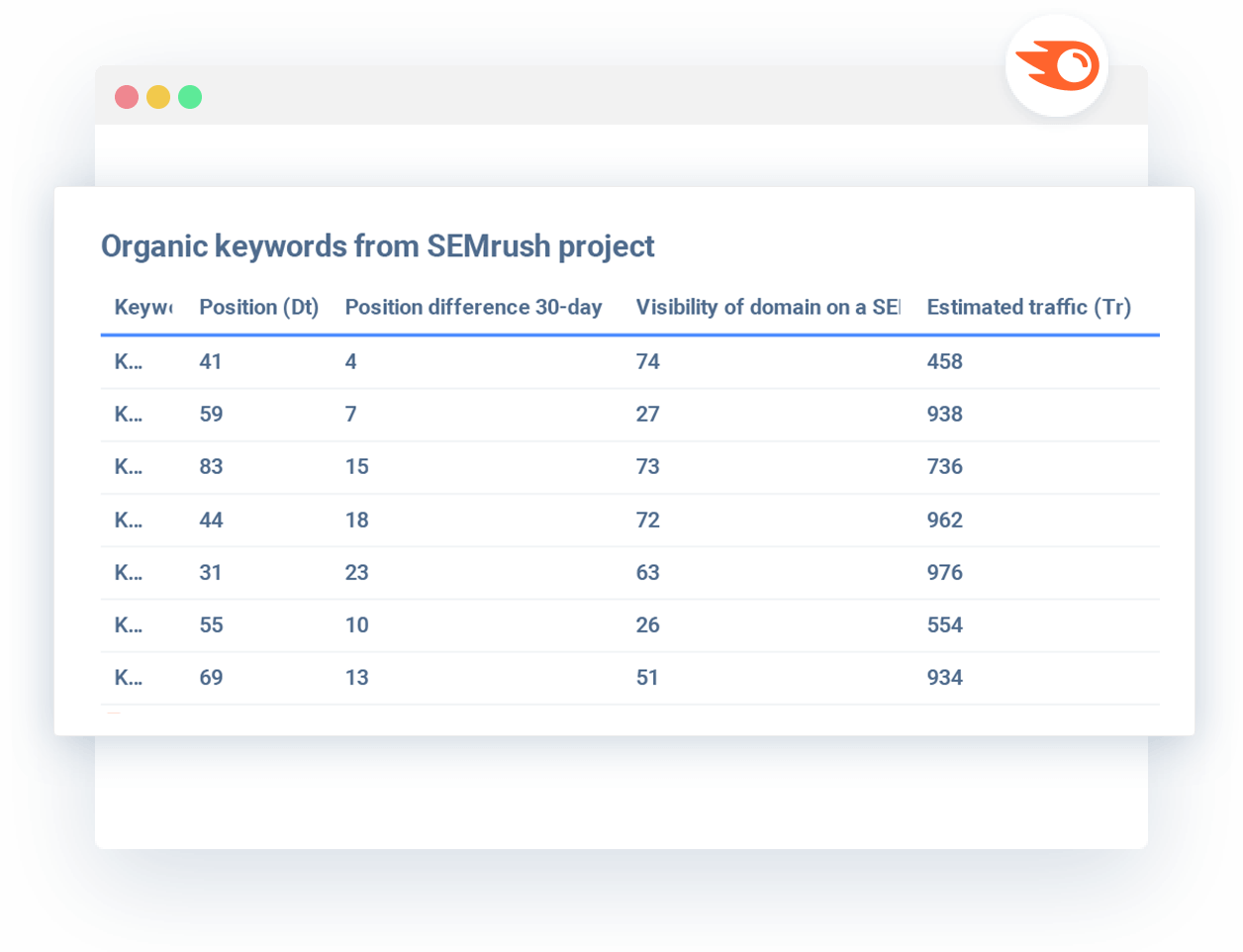 View your landing page performance
Get a clear picture of your landing pages and their performance and traffic. Bolster your technical SEO reports by giving detailed insights into domain and website metrics.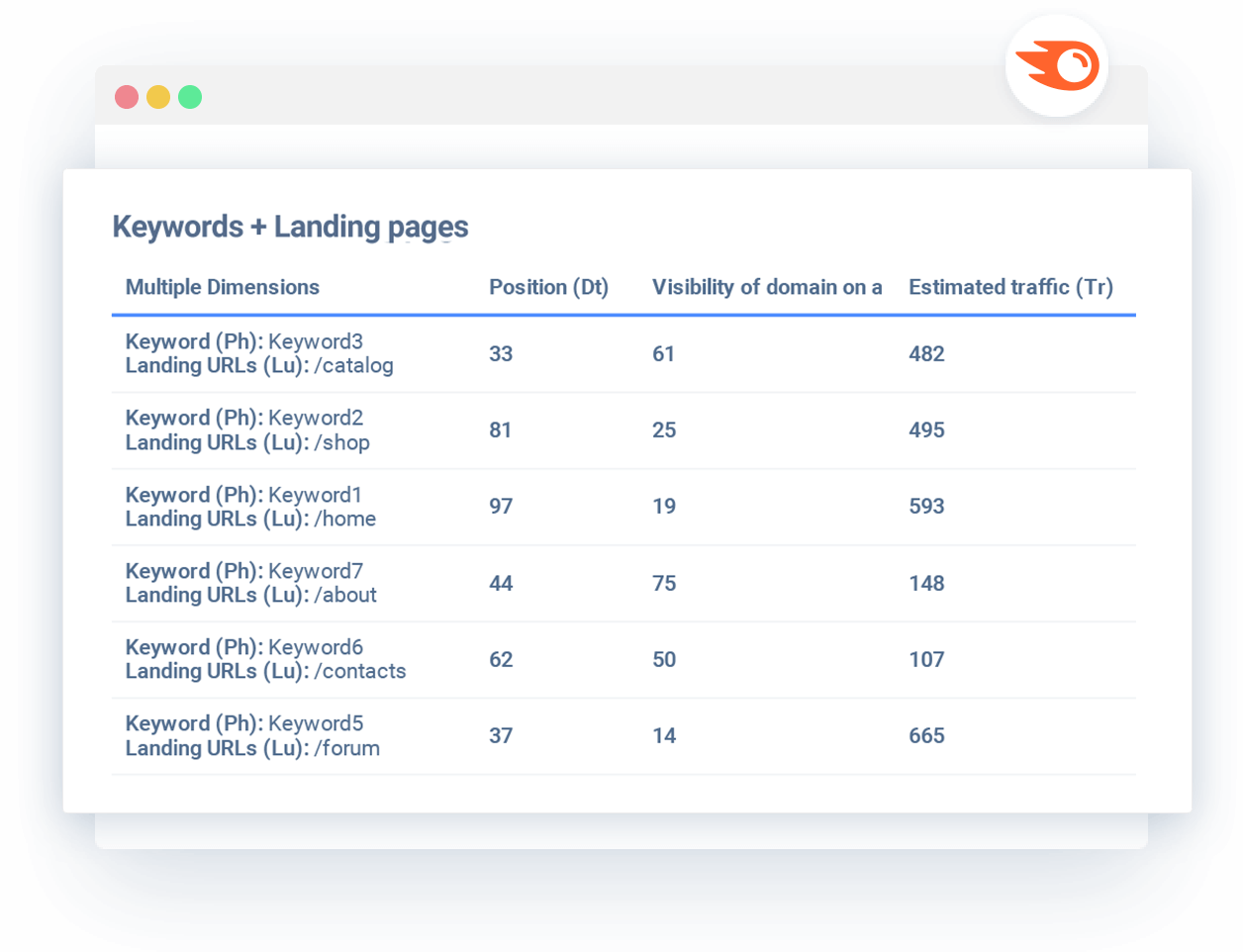 Analyse paid keywords performance
Curate your paid search results and present accurate metrics in your report. Showcase the success of your Google Ads and the traffic they're bringing to the site. List the highest-performing keywords and share the results with your client daily, weekly or monthly.