KPI Dashboard: how to make a good one
Dec 31, 2020 ● 7 min read
Since you're already here, you probably know what a KPI is. But here's the definition in case you don't. A KPI, or key performance indicator, is a metric to measure the successes of strategy or other organizations' actions.
Every company has different objectives, and thus, their KPIs vary. But there are some more universal KPIs like net revenue or ACV for software companies. These metrics should be aimed at gaining insights into how your company is really performing.
Vanity metrics are often used as feel-good data but doesn't present an accurate picture of what's actually happening.
A great way to keep your teams updated on how well they're reaching goals is using a KPI dashboard. A KPI dashboard helps you conglomerate all of the most valuable KPIs into one place. This way, your team can stack up progress versus the goals set.
A KPI dashboard is a transparent tactic to monitor business performance. It's also a useful way to help teams make better processes and become more data-driven.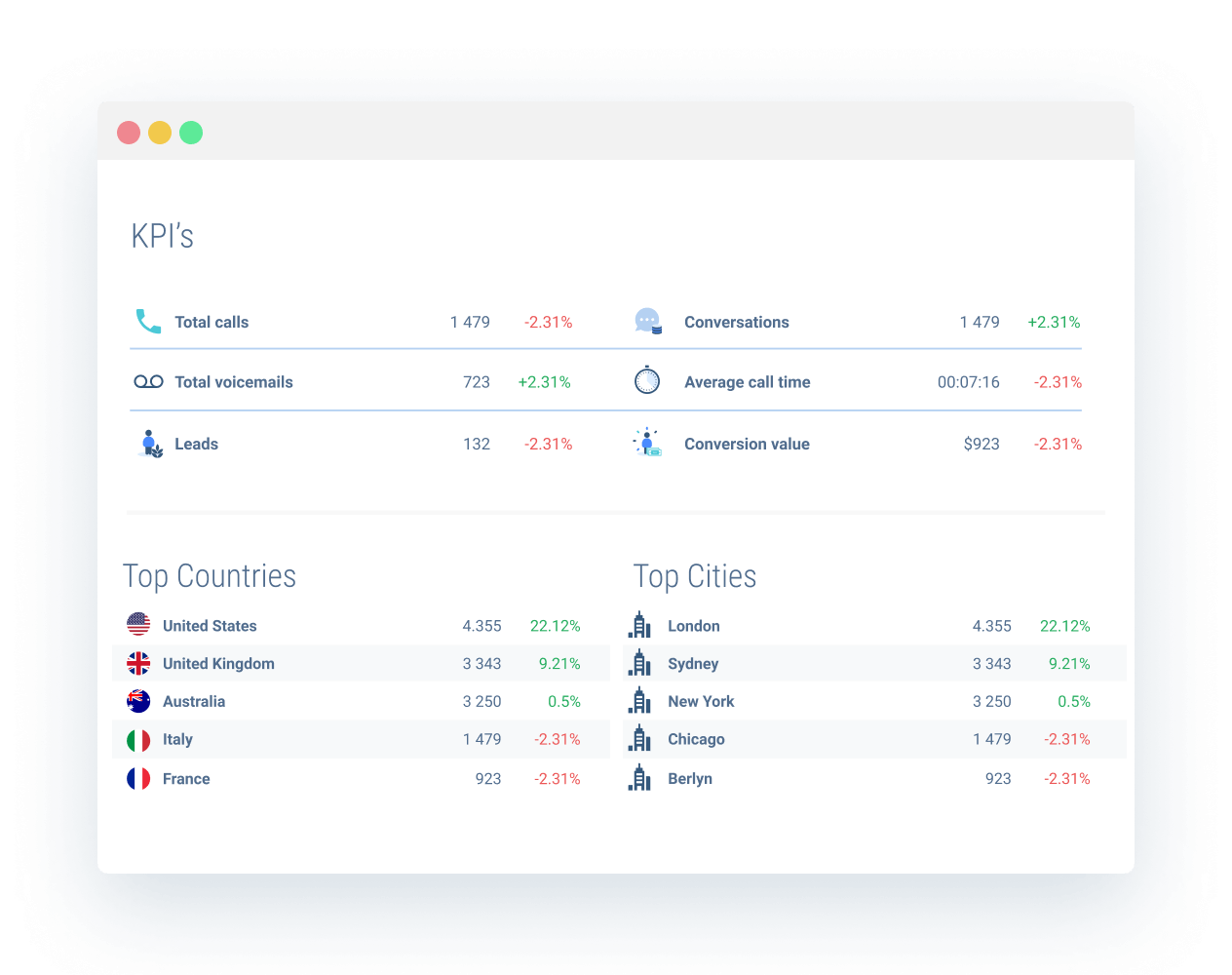 Making a KPI dashboard
Now that you know what a KPI dashboard is, how do you make one?
Without having key performance metrics to evaluate your operations' success, you might as well just look out for David's Star or smoke signals. That would undoubtedly be less than optimal.
Fine, that was sassy. But the first step to effectively making a KPI dashboard that works for you is to define your KPIs.
For the sake of your sanity, we're not going to advise you to build a KPI dashboard on paper or a whiteboard. Imagine having to constantly update it by hand every time a salesperson makes a call or an account executive closes a deal.
Having to input all of those numbers manually would be nightmarish. Not only would it be incredibly time-consuming but also very inefficient.
Envision
However, you can start trying to envision or draw down on paper some simple ideas of how you'd like the dashboard layout to look. It can put you ahead of the game when looking for a KPI dashboard system for reporting.
Check the market
Once you have a general idea of what you're looking for in terms of metrics reporting and KPI dashboard layouts, you can start checking out the market for user-friendly and actionable KPI dashboard solutions.
Key factors when choosing
And believe us, there are loads of them. But you want to find the right dashboard for your needs. Some of the elements you want to look for will be the price, time to implement and onboard, multi-channel reporting, and management processes.
Before you get started building your dashboard, here are four handy tips used by leading businesses.
4 tips for a solid dashboard
Design is almost everything in most things, and dashboards play to the same tune. Having a nicely designed KPI dashboard brings clarity to even the most complex data within your teams.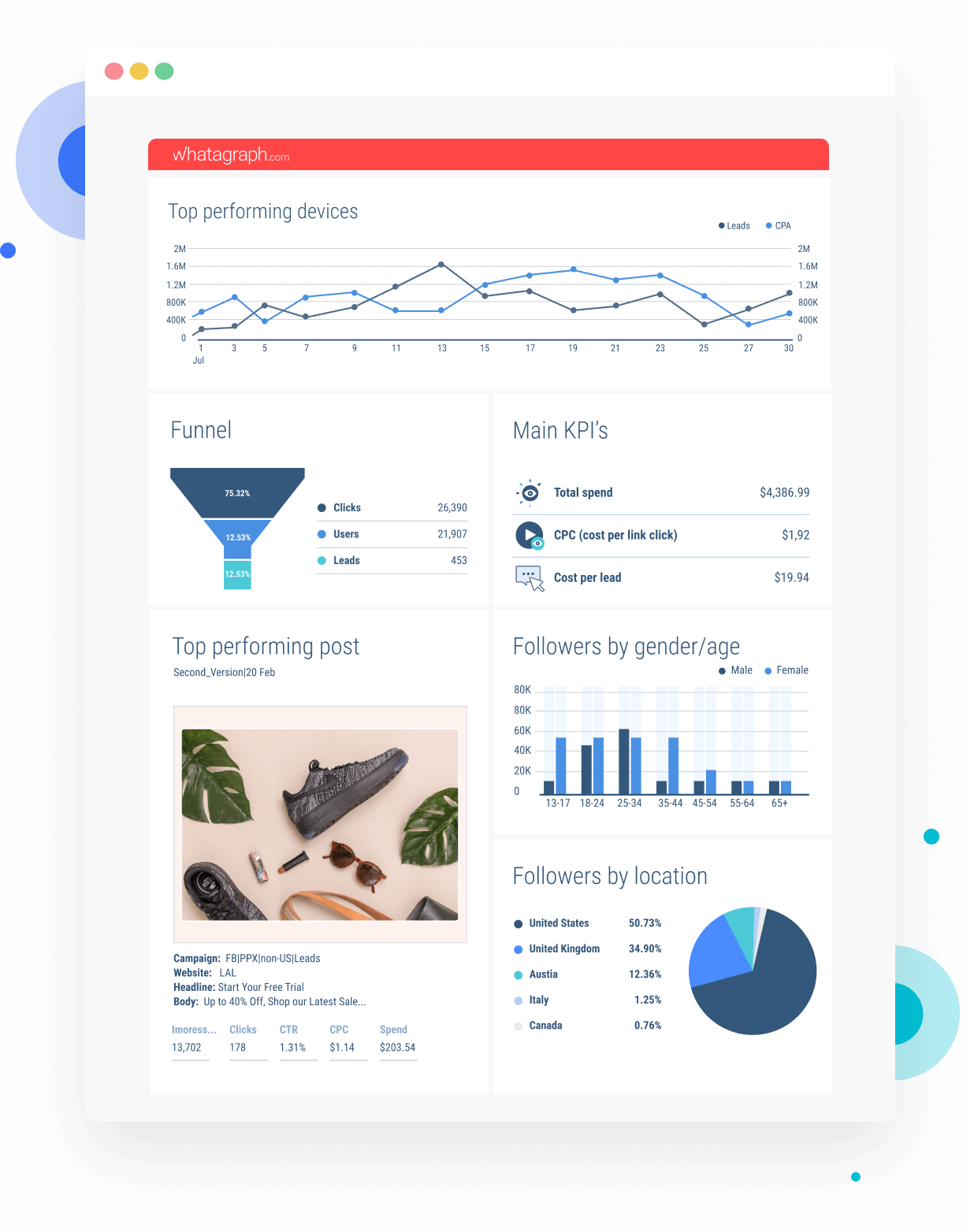 Clarity helps teams to become more data-driven and make better business decisions. What company doesn't want that?
Well, here are four tips to make the most out of your KPI dashboard.
1. Ensure it's easy to understand.
It shouldn't come to anyone's surprise that you should present data in a way it's easy to read and understand. Cluttered dashboards with a bunch of useful information are not very understandable. So try to keep it simple, useful, and understandable.
2. Make it easy to change or update.
If you're like most other businesses out there, you must be anticipating growth in the future. With that in mind, make sure your systems are scalable.
Your dashboards should be easy to modify and make changes to. This way, when you start scaling, you don't need to start from ground zero with them.
3. Use historical trends to compare.
Make sure you help your teams to understand the progress. Simply presenting current status can be pretty demotivating at times, especially for salespeople and the like. But if you show the trajectory based on historical performance, you can really drive performance.
4. Make it visual.
Humans are visual creatures. This point is similar to one that we've made earlier, but it's so nice we had to mention it twice: visualization is key.
Help your teams better grasp complex data by using understandable charts, graphs, and graphics.
If you nail down these tips, you'll be a KPI dashboard master in no time.
Once you get your system in place, you're going to need good key indicators to use. You may already have narrowed your KPIs down, but here are five commonly used KPIs.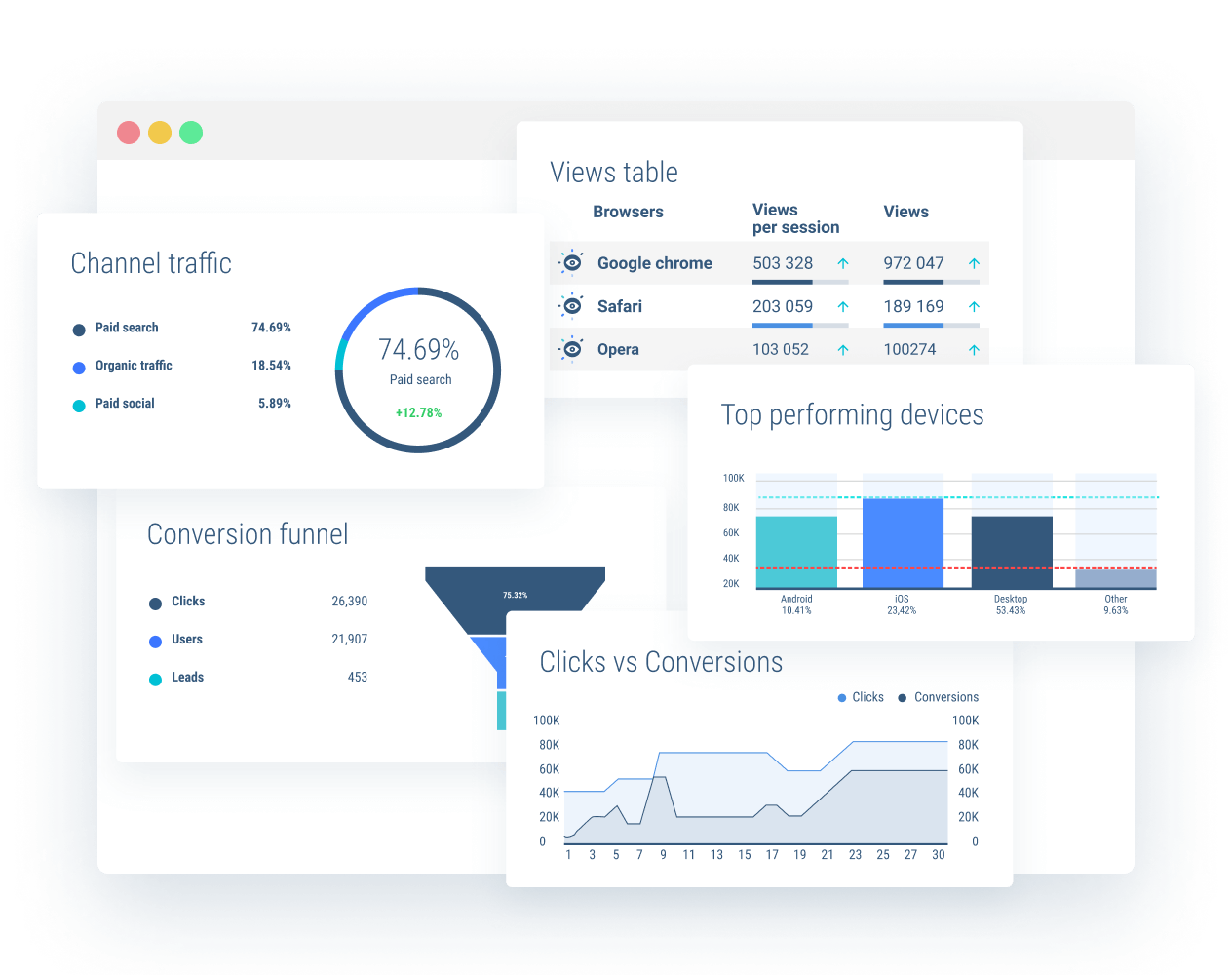 5 key performance indicators
Put these in your KPI dashboard if you want to get a broader overview of your general performance and financials.
1. Monthly revenue
2. Net income
3. Revenue growth
4. Performance per department
5. Competitor comparison (based on selected metrics)
You could easily use a dashboard with these 5 KPIs as a reference point in large team meetings or executive and stakeholder meetings.
Having all this tech to automate and make things simpler is great, but understanding the audiences and motivating factors is crucial. Make sure your KPIs are leading to growth and motivation, not the converse.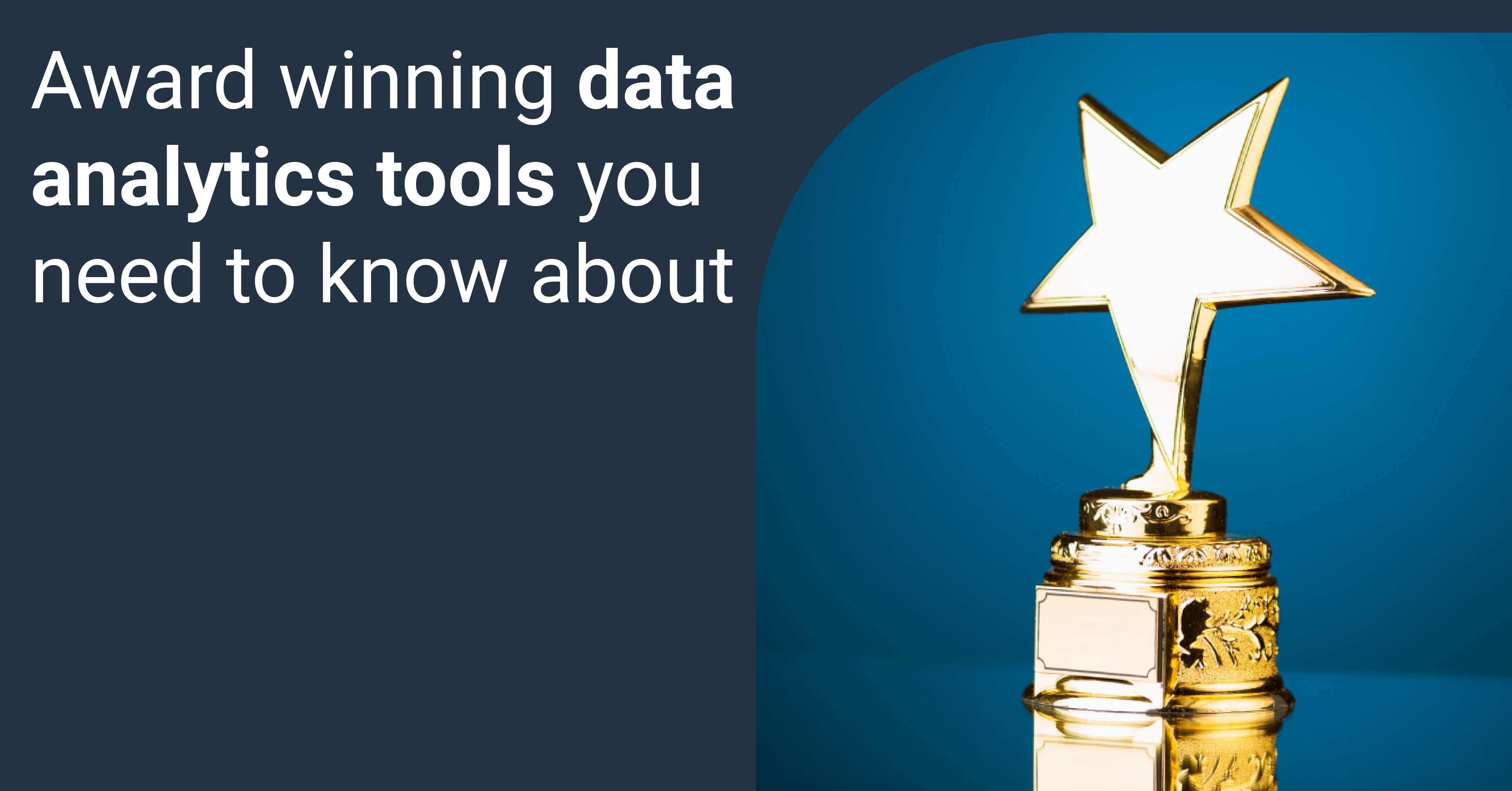 Marketing agencies have an increasing demand for specialized online marketing services. Here you will find a list of the best channel marketing tools and software to help you become a leader in the industry and overcome the biggest pain points of 2021.
Read more...