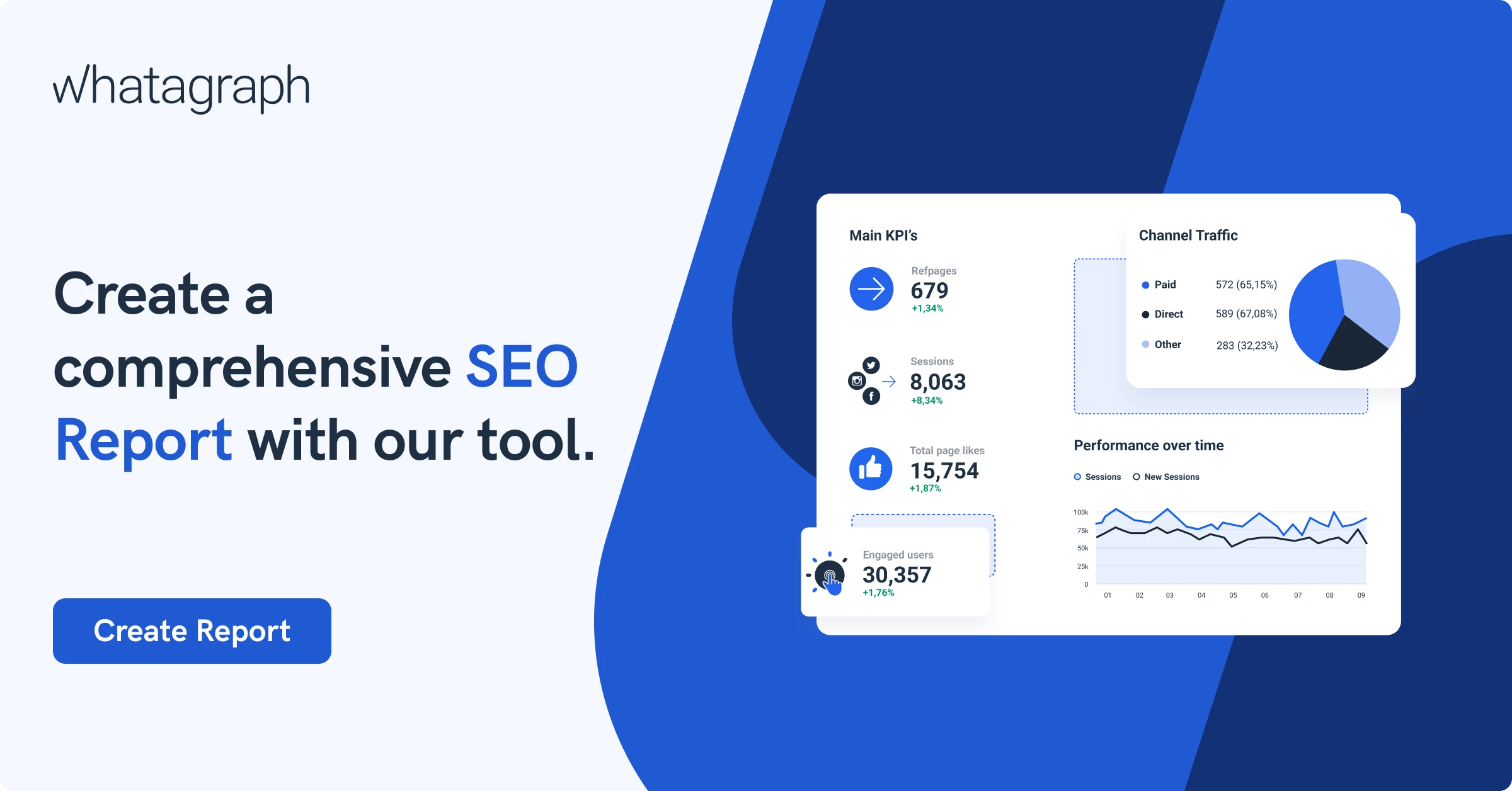 Table of Contents
SEO analytical tools offer a huge wealth of information on your website's performance. This implies that you'll have an insight into the progress of your SEO efforts and the impact on your essential business goals.
The main SEO Metrics to Track
Organic Traffic
One of the essential metrics to measure when it comes to your SEO result is organic traffic. This is because organic traffic represents the number of visitors coming to your website through organic search. While you can have access to the overall traffic to your site through the site's general performance, you can also dig deeper into the organic traffic to measure the direct impact of organic search on your SEO strategy.
Meanwhile, the main goal of any SEO strategy is basically to improve the online visibility of your brand or business whenever there is a search for any keyword that's related to your brand, business, or industry. This implies that the increase in the number of organic visitors determines the success of your business.
Gaining insight into your organic search information is easy and straightforward with SEO analytic tools such as Google analytics. Even better for all data to track at one place, you can use the Whatagraph Google Analytics reporting tool with which you may combine other data sources.
To find out website organic traffic all you need do is to navigate to "Acquisition" --> "Source/Medium" --> select "organic search".


By default, you'll gain an insight into the organic traffic garnered by your website for the previous month. This will also display the number of sessions and the fluctuation in website visitors for the month.
In order to have a more extensive look at the performance of your organic traffic, you can adjust the time frame. So, you'll be able to determine whether your organic traffic result is effective in your SEO efforts.
Building your strategy month-over-month and year-over-year is an excellent way to visualize the long term effect of SEO on your website.
Keyword Rankings
The metric is simple and straightforward with SEO analytic tools. As you climb the ladder to improve your site's ranking in terms of keywords that are crucial to your business, you should also monitor keyword rankings. For a few of the essential keywords, you might choose to conduct a manual keyword ranking.
After all, performing a simple Google search for those keywords will reveal the exact position you stand. However, you can get a more comprehensive view of your keyword ranking using SEO analytics tools like SEMrush.
Looking at the report of your keyword rankings regularly is an excellent way of monitoring changes in your keyword ranking over time. With that, you'll be able to gauge the improvement in your online search visibility.
Bounce Rates
It simply means the number or percentage of visitors that leave your website without navigating to another page. Essentially, this helps to indicate whether the content you've placed on your site is in tandem with the expectation of your web visitors once they choose a page on your website from the list of search results displayed on their screen.
If a large number of visitors opt to another website from the search results, it automatically means that your site lacks the specific information needed or wanted. If you have low bounce rates, you can rest assured knowing fully well that the ranking of your page on search results is effective in feeding web visitors with the needed content. And of course, those pages are crucial components that help you reach your SEO goals.
Click-Through-Rates
Shortened as CTR is a metric that indicates the percentage of the audience that visits your website after seeing one of your web pages displayed in search results. For instance, if you can get up to 10 different users see one or more of your pages ranking in Google's search engine result page for a specific keyword, and only one of them clicked and visited your site, your click-through-rate is 10%.
If you want to determine the effectiveness of your web pages in grabbing the attention of audiences on search results, click-through-rate is a perfect metrics to help with that. Apart from that, it's an indicator that you have the appropriate title tags and meta descriptions in place for your website.
After all, whenever one or more of your pages appears on search, the meta tags and meta description are the two elements that display first. These two elements appear to determine whether visitors will want to visit your website or not.
If you assess your click-through rate and discover that it's low, you need to optimize your title tags and meta-description.
Statistics (ctrstudy) reveal that pages that rank first on the first page of a desktop get an average of 31.52% of the clicks while the pages that rank in position one on mobile get about 24.05% of the clicks.
The position of your website in ranks on search engine results pages determines your click-through-rates. Keeping a tab on this essential metric is an effective way to monitor your performance over time.
Conclusion
Measuring your results is an essential aspect of your search engine optimization. There are several other indicator metrics to measure your online SEO strategy. These include conversion rates, page speed, new backlink and referring domains, domain authority, local visibility, and so forth.

The basic SEO analytics tools to measure these key metrics include Google Analytics, Google Search Console, SEMrush, Ahrefs, and many more.
These metrics will gauge how your current SEO strategy is working, the kinds of results you are achieving, and the best way to improve. If you are ready to get an accurate insight into how your SEO effort is impacting your business, you need to spend some time to measure these metrics and determine which is the most crucial to your business goals. Then, you'll be surprised by the kind of results you'll uncover.