How to Create a Monthly Marketing Report
May 24, 2021 ● 7 min read
All successful agencies and marketers use a monthly marketing report to check if their performance is on track and to increase conversions. You and your team have been working hard and making adjustments all month. Now it is time to see the results and let everyone else know how your marketing is performing.
What is a Monthly Marketing Report?
It is a document that helps marketers present the results of their marketing campaigns and strategies to their teams, bosses, and clients. This way, they inform everyone in their agency about how marketing is performing.
This allows Founders, CEOs, and Directors to see if their marketing budget is paying off. It is also an effective way to present them with important information that will help them make smart decisions. Without this report, your bosses won't be able to understand the shortcomings or successes of the past month.
With this type of report, you can involve every single person on your team in the marketing process, including departments other than yours. It's a brilliant way to ensure that marketing and sales are working together to achieve common goals.
Sharing a monthly marketing report with your clients allows them to see clear and concise data that will help them understand what you've done in the past month and prove your worth.
Why Monthly?
Even though there are daily, weekly, monthly, quarterly, and annual marketing reports, each of which provides valuable information about your marketing plan, in most cases, the monthly report works best for everyone – marketers, bosses, and clients.
Tracking your end-of-month goals and the adjustments you make throughout the month can help you realize if you've accomplished your monthly goals.
Reporting too frequently with not enough information will only waste your valuable time that could be used much more productively. On the other hand, reporting on a monthly basis gives you enough time to yield results.
What's more, most executives don't track marketing departments more often than once a month. The bottom line is that creating monthly reports will help you be a more agile marketer.
The Importance of Marketing Reports
Today, investing in marketing is vital for the success of every business in any industry. This will help them stand out from the competition, which is not easy in the modern digital environment. With this in mind, here are the reasons why marketing reports are important:
They allow businesses to collect data from numerous sources and access valuable marketing data from a single point of access.
They are entirely automation-friendly, so they allow marketers to save lots of working hours.
They showcase visitors' behavior and exact activity on a website, social media account, app, etc.
They help you better understand your marketing strategies, what is working and what is not, and give you a chance to improve them further or correct the ones that didn't quite work.
They are extremely beneficial for marketers, SEOs, and clients, helping them to reach the business goal.
Creating such reports on a monthly basis will not only save you valuable time but will also improve accuracy across the board.
What to Include in Your Monthly Marketing Report?
You don't want your bosses or clients to read 20 pages of data every month, and neither do they. For that reason, here are the items you should include in your monthly marketing reports:
1.Find Out If There's an Existing Marketing Template
Making use of an existing template will make this job so much easier for you and will drastically reduce the time spent on creating these monthly reports. Check out an existing template that your department has already used and use it as the basis of your report.
You will then still have a chance to expand and customize it as you desire.
2.Create the Headers
Even though this may sound simple, it's really helpful. Creating the headers can help you organize the sections of metrics you want your new marketing report to have. This allows you to see a glimpse of the type of marketing efforts your monthly report needs.
3.Do Not Forget to Include Performance Trends
Month over month performance trends are important as they help you stand out from the competition. Instead of explaining the all individual metrics and data to your team, they can clearly see if your marketing campaigns are successful or not, if there is anything you can do to improve results, and how your company compares to industry standards.
4.Statistics
Make sure you include lots of informative data by including the following statistics:
Blog posts published – keep track of the content you create and publish each month, such as blog posts and their metrics. This will help you figure out if your content marketing is headed in the right direction. Thanks to this valuable data, you can decide if you need to increase or decrease the number of articles publish, as well as the length of the articles.
Email sends and statistics – monitoring and reporting these statistics will allow you to optimize your email marketing campaign. You will if you need to send more or less frequent emails, and you will see the impact on email marketing of the changes you have made in the past month. Don't forget to include statistics such as bounce rate, unsubscribes, open rate, conversions, and click-through rate.
Website visitors – including the number of website visitors, how they found your website, and how many of them have become leads can be of great help if your marketing campaign is focused on increasing website traffic.
Marketing qualified leads – including these statistics will help rate your website performance and the performance of the marketing that increases your traffic. Adding leads over time and other informative details is recommended.
Sales qualified leads – monitoring and reporting your sales qualified leads will ensure your marketing strategy is targeting the right audience. Including details on your leads vs. goals can be of great help.
Marketing qualified leads and sales qualified leads to sales – the rate of leads generated that convert to sales will partially determine the success of your sales team. Thanks to these statistics, you can figure out whether your sales department needs to change its strategy in any way.
Customer loyalty – details on the long-term value of your marketing efforts should also be added to your monthly report. An effective way to present this feedback is through reporting customer loyalty. Remember to include the following data: retention rate, lifetime value, revenue per customer, net promoter score, and profit margin.
5.Goals and KPIs
Marketers and sales should work harmoniously for mutual success. For that purpose, you need to report your bran building activities so that sales are familiar with your goal which should be ensuring your team is always improving.
This will also help your bosses know your future strategies that would lead to the accomplishment of your goal. It's good for them to know your ways of evaluating your marketing success. They should be able to find out which key performance indicators or KPIs you're going to use to make this evaluation from your report.
Make sure your goals and KPIs used for their evaluation are clearly defined and included in your monthly marketing report. It's also good if you can pre-define your core and secondary KPIs in the report.
6.Visual Examples
Adding visual examples in your reports whenever possible will make the whole content much easier to understand. For example, upload ad examples and add a comment widget when including reports for social media, paid search, video, and display campaigns.
7.Notes for Large Swings
Adding notes to explain significant positive or negative changes in metrics from time to time is really helpful for both you and those receiving the report. They make it easier for you to refer to a past report or explain the data and numbers to others. This will prevent you from receiving plenty of questions after sending a report.
In fact, doing your job effectively is impossible without digging into the numbers to understand these changes. If you determine that the change was positive, you have a chance to change your marketing campaign to keep on seeing that positive trend. On the other hand, noticing a negative trend means a chance to fix it.
8.A Wrap-Up
At the end of your monthly marketing report, be sure to include a comment box where you can list your monthly achievements, tests performed with results, main points and conclusions, and your plan for the next month.
Conclusion
Creating a monthly marketing report and sharing it with your team, bosses, or clients will help everyone understand your marketing strategies and goals while making your job easier.
Sending such valuable data on a monthly basis will help your bosses make data-driven decisions, help your clients and team be on board with your decisions, goals, and plans, at the same time making you an agile marketer.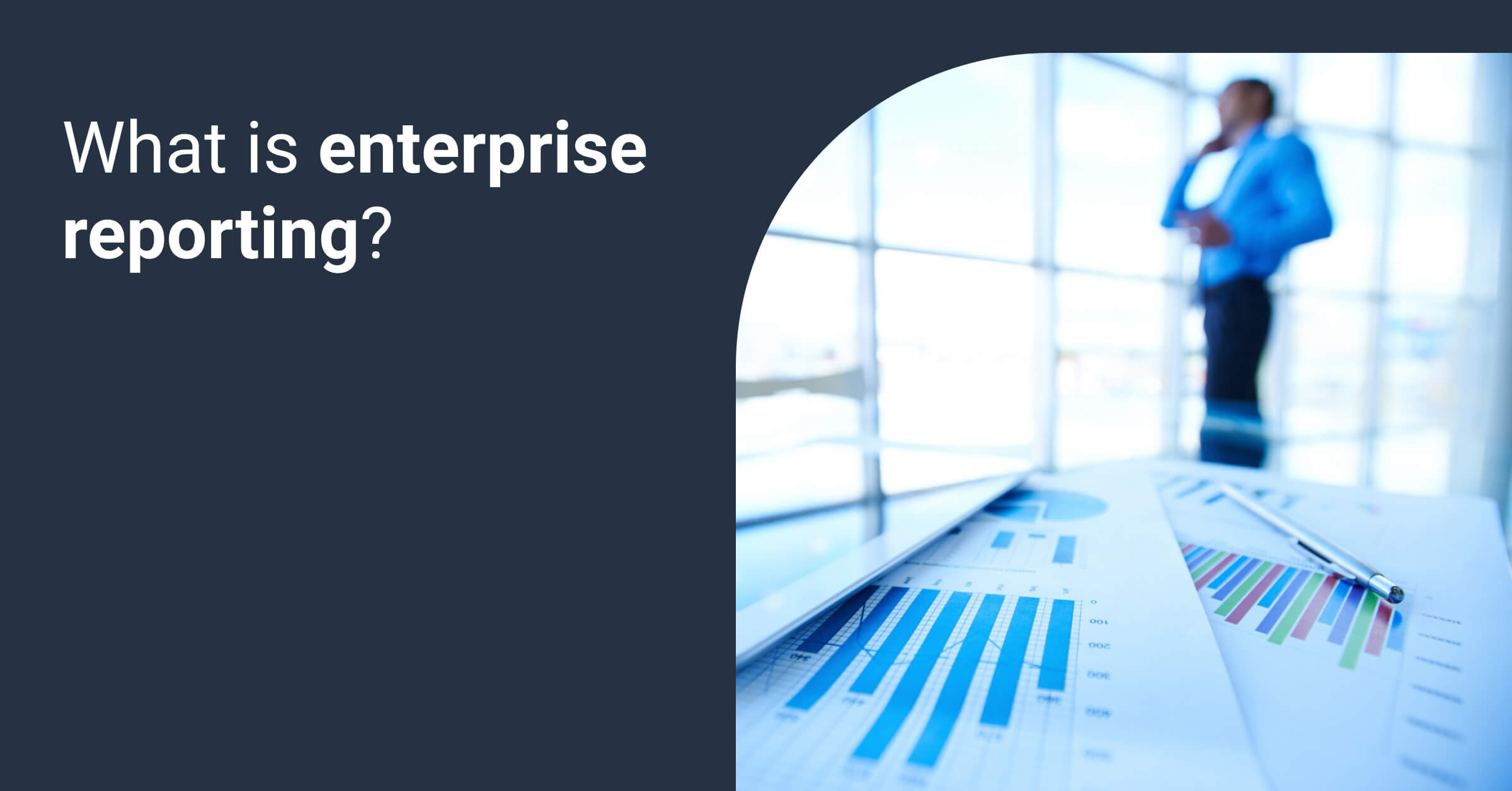 A growing business becomes more difficult to sustain or manage over time. It's simple when there are more people involved the environment is prone to becoming more hectic. Given how at the heart of any organization are people, each and every business is under certain limitations. Anyone who has a position in management can only manage a certain number of people or a number of teams.
Read more...