#marketing
Benefits of KPI Reporting (Key Performance Indicators) 
KPI, short for Key Performance Indicators, is a system used to measure the progress of a company. Businesses use KPI reporting to evaluate and improve their performance, while KPI metrics were made for productive KPIs reporting.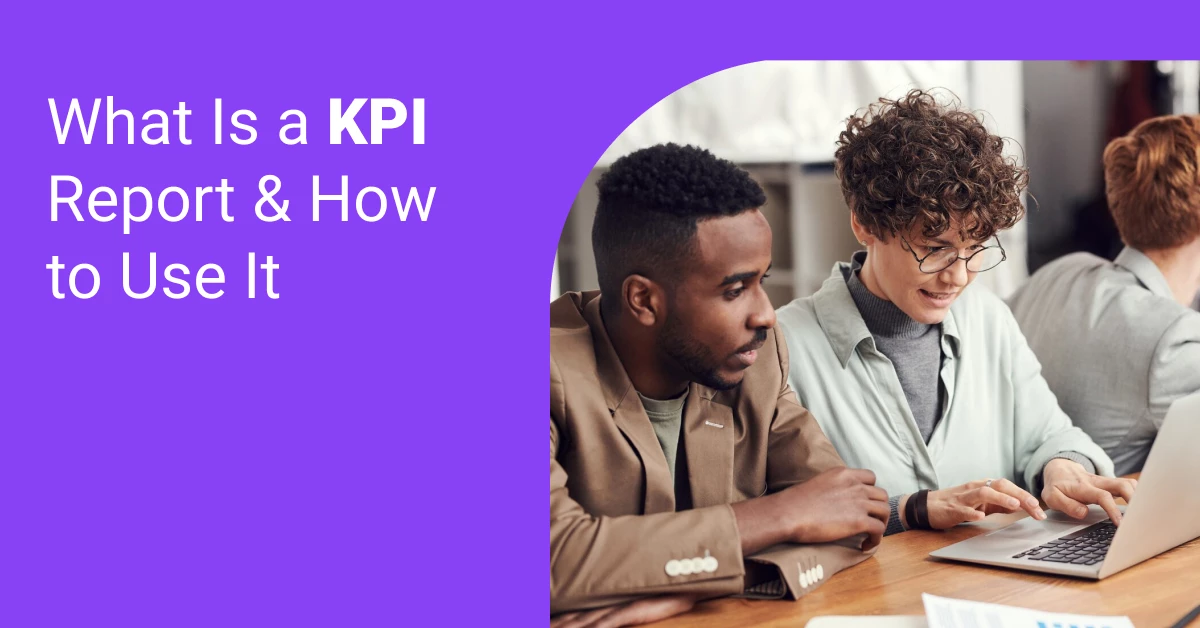 The goal of KPI reports is setting goals and ensuring the whole organization is aligned to achieving them.
Creating a KPI Report
The first step to creating a relevant indicator is finding out what are the main objectives of your company. You should also figure out how these indicators are going to help achieve business goals.
Knowing which objectives are essential for your organization is one of the most crucial parts of creating relevant key performance indicators. The conventional metrics used in KPI reporting may include informative and actionable parts such as Charts, Graphs, and Tables.
Choose the Right Keys for Your Business
Following industry-recognized KPIs without understanding your own business and objectives will not get you far. To see actual results, you need to set simple, easy-to-understand keys while making sure they're adjusted to your business exclusively.
Once you set the KPIs, you're constantly monitoring them and improving accordingly.
Metrics vs KPI
There's a common misconception that metrics and KPI are both the same. In fact, metrics are tools that help measure KPI. In other words, you may use these tools to measure KPI, but metrics in itself are not KPIs. However, current values, target values, and different metrics are used to create key performance indicators.
How, how exactly should you figure all of this out?
There are multiple metrics used to define key performance indicators. To set your KPI, find the key areas of your business, then create metrics that will indicate the performance of your key areas.
Here are some questions to help you create your first report:

How big is the growth of your revenue?

How is your business performing?

What is your target?
| | |
| --- | --- |
| | Measure |
Measuring is an important part of KPI reporting: it's the primary key that informs you about the success or failure of your work. You need to measure the progress made towards the achievement of your target. That could be the increased number of sales or the number of new customers.
| | |
| --- | --- |
| | Target |
You need to pick a target and aim to reach during your set period. You can set more than one target and create different keys for each one. This way, you'll be measuring your progress step-by-step and achieve your goals easier.
| | |
| --- | --- |
| | Source |
The source of your data is just as important as the measure or the target. Choosing a data well-defined source will help you evaluate whether you're achieving your goals, see what methods are working or what needs to be changed.
| | |
| --- | --- |
| | Frequency |
You need to decide on how often you want to review your plans and report your progress.
There are two categories of KPIs you need to know:
Leading KPIs

Lagging KPIs
Leading KPI
A leading key performance indicator measures the change and predicts the immediate progress of a company's performance in advance. Leading KPIs are easier to improve but not as easy to measure.
Lagging KPI
A lagging KPI defines the performance of an organization. In other worlds, it shows the achieved results. Lagging KPIs are easier to measure but harder to improve.
Therefore, a lagging indicator shows the outcome and a leading indicator is set in advance to improve the outcome. Monitoring the leading KPIs can improve the lagging KPI. Hence, both are essential parts of KPI reporting.
Now that you have an idea of how to create the KPI report, it's time to select the indicators you want to include in your report. Organizations choose different types of indicators depending on their needs. A good KPI report includes approximately 3 to 6 KPIs.
Key Performance Indicator Examples
Below you'll find some examples of KPIs for various organizations. You can use them as a guide, but you should still set your own objectives keeping the specific needs of your organization in mind.
Sales KPIs
Per period:
New Contracts

Signed

Sale growth

New qualified leads

Resources spent

Conversion rate

Net sales
Financial KPIs
Per period:
Growth in Revenue

Net and growth

Profit Margin OPC (operational Cash Flow)

Current Account receivables and existing Account payable

Earnings Before Interest, Taxes, Depreciation, & Amortization

Current expense ratio

Inventory Turnover
Marketing KPIs
Per period:
Sales

New and qualified leads

The average rate of conversion and retention

SEO ranking

Website traffic

Blog published

Content quality improvement

Number of eBooks published
Customer KPIs
Per period:
The average number of Support Tickets

The average number of Complaints resolution

Customers Retained

Customers satisfaction

Average wait time for callers

Support Agent Ratings
What Is the Difference between an SLA and a KPI?
SLA, short for Service Level Agreement, is a progress measurement system and is often confused with KPIs. Here's how they are different:

SLAs are expectations established between a service provider and the customers.

KPIs are generally used to measure how well a company, business metrics, or team is doing against its strategic goals.
Sometimes, a KPI is a part of the service level agreement. You set requirements from Service Level Agreements to create the metrics and define the key performance indicators. Therefore, the KPI measurement will show how well you are achieving your goals.
What Is the Difference between KRA and KPI?
KRA stands for Key Result Area and highlights the areas of business processes that require a high-level performance to achieve the desired results.
Key Performance Indicator is used to measure the achievement of an objective – these objectives are defined using KRAs. KRAs identify the areas that need top-notch performance, while KPI gauges how well these business objects are getting achieved.
What Are KPI Dashboards
KPI dashboards are graphical snapshots of your performance, goals and the progress you've made. It also shows what else you need to do to make progress towards reaching your high-level goals. KPI dashboards make it easier to visualize, compare the data and see trends. One of the easiest ways to create a visual representation of your performance is to use Whatagraph. It's a digital marketing tool designed for marketing agencies to collect data from multiple channels and build reports in just a few minutes.
Here's an example of a report created using Whatagraph:
Additionally, dashboard software of your metrics shows you how your KPIs are performing, while KPI reports are excellent for more in-depth knowledge.
Our final word
A KPI is associated with the core goals of your organization. It requires an understanding of your business and its objectives and the ability to turn those objectives into measurable goals.
The easiest way to create a visual KPI report is to use Whatagraph. Our tool allows selecting relevant KPIs, measuring your performance based on them, and sharing it with your company so that everyone keeps track.
Published on Dec 30, 2019