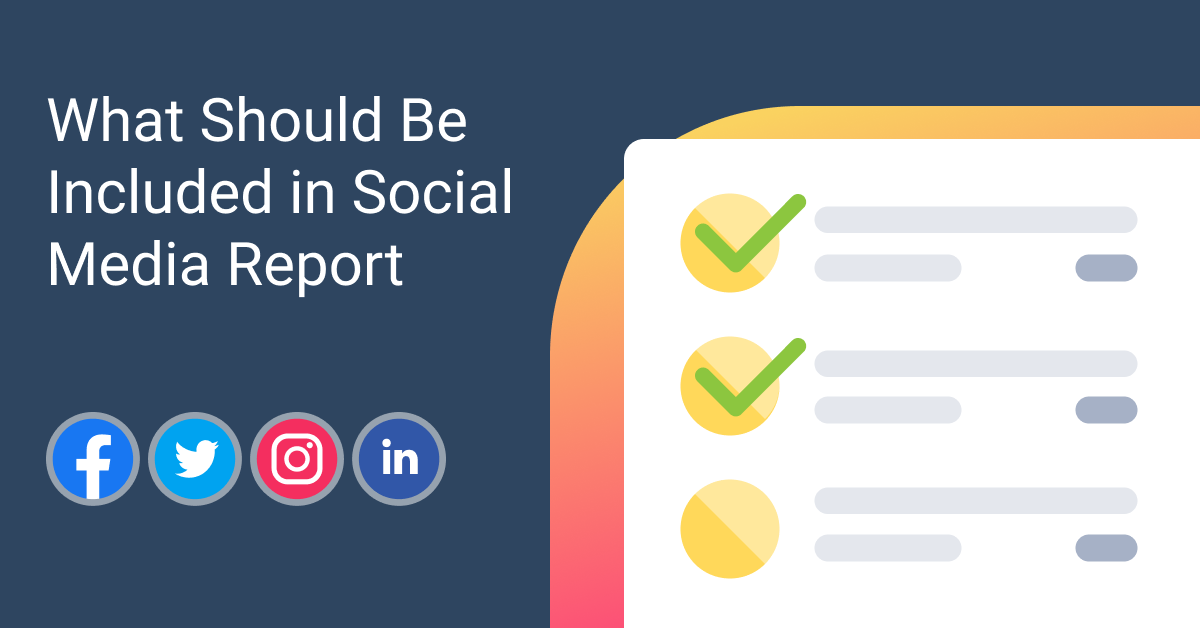 What Should Be Included in Social Media Report
Feb 04, 2020 ● 4 min read
Creating content for social media in marketing is quite important, but it loses its importance when the social media marketing progress or regress cannot be tracked and analyzed, and that is the main reason for social media analytics, to quantify and to keep track.
Main Aspects in Reporting
Its form is affected by the purpose the report wants to fulfill. When trying to decide what yours should include, these will help.
1. Type of target audience.
2. Which form of information is important for the report.
3. Is the report a specific or an ongoing campaign.
A comprehensive understanding of these three factors will play a large role in the structure of the document. Below is a detailed outline of a social media analytics report template that will help you to begin your journey.
Introduction
An analytics report must always try to show simplicity in data representation, so it is the best of times that the beginning prepares anyone for the rest of the information. So, your social media report should start with a summarization of strategy, tactics, raw data, goals, etc. This will make the report reader ready for the rest.
Quick Overview
The next part is very integral, I call it the 'Mission trajectory', this is the part where you give a quick but clear picture of the mission's performance, it could just be a monthly or weekly analysis of how good the campaign is going, that is if it is an ongoing report. A nice example is indicating the new numbers of recent followers on a platform, total engagements, or traffic on a website. This will do well to soften the whole report to the viewer.
Data Tracking
Here is where we come to raw data, numbers and the likes. It is best to have a control model of a previous analytics report, identical to yours. This can be of great help to both you and anyone who goes through the report. It will help show your progress, how you did better than someone else's analysis on the same matter, and if your report is an ongoing report, you can use your previous report as a control model, it will show your progress very clearly.
Of course, it is good to know how much progress is being made in social media reporting. It is also good to know what reoccurring trends, data or information that keeps on repeating itself. It can be a good boost by knowing what is being done right and what is definitely wrong, using a social media analytics report template can be of great help too.
Information that you would want to put in your report is very much dependent on the particular goals that you are trying to keep in track, but here are some goals that trackers usually follow:
1. Number of likes
2. Number of shared posts
3. Number of posts
4. Number of viewed videos
5. Number of clicks on links
6. Number of Viewed Stories
7. Number of times Ads were clicked
8. Best Posts
9. Profile views
10. Number of comments
11. Number of pages
There could also be a summation of total data that could aid easy accumulation:
1. Leads generated
2. Conversions
3. Return on investment
4. Investment (especially on ads)
Total Penetration
These are not all the goals used, depending on the type of campaign, there could be more or even different from these. Try making sure that all the data metrics that are needed are included.
Standout Information
Data at most times cannot capture every piece of information. There is some integral information that is important to your reports that cannot be successfully placed because of the restrictiveness of numbers. Such information should be included.
It could be a new influencer that had a lot of effects on your analysis, or a happy customer with an eye-catching comment that boosted things up during the course of your analysis, which can also be used for future campaigns.
Any form of success that happened which is also relevant to your target goals should be included to keep track of every information.
Analysis
Numbers are good, numbers are good analytics, numbers summarize data in a very good way, that is great but what does this number mean, what do they actually represent? This is where you take a step further, you analyze in detail what the data mean.
As an example, instead of simply reporting the number of leads generated, you might want to analyze the number of leads generated by ads or through a particular PPC, and rather than just reporting the number of clicks you brought to your website, you may decide to analyze how much of website traffic is gotten from social media.
It is also imperative to also provide a control model so the comparison can be made between yours and competitors, or between your present campaign and your previous ones (for ongoing campaigns).
With the gotten data, you could try to make some analysis to know why your results are the way they are. This can help you to make a huge boost on your result next time you make calculated changes due to known data.
FAQ:

How Do You Write a Social Media Report?


A social media report can be written by gathering a lot of data and then picking that information that is of interest to you. The report must not be bogus and it must contain all relevant and important data. When writing you must take some factors into consideration like:
- Type of target audience.
- Which form of information is important for the report.
- Is the report a specific or an ongoing.
What Is Social Media Analytics?
Social media analytics is a form of measuring, tracking, and analyzing raw data gotten from social media.
How do you analyze social media?
You can analyze social media by going to the analytics dashboard for social media platforms.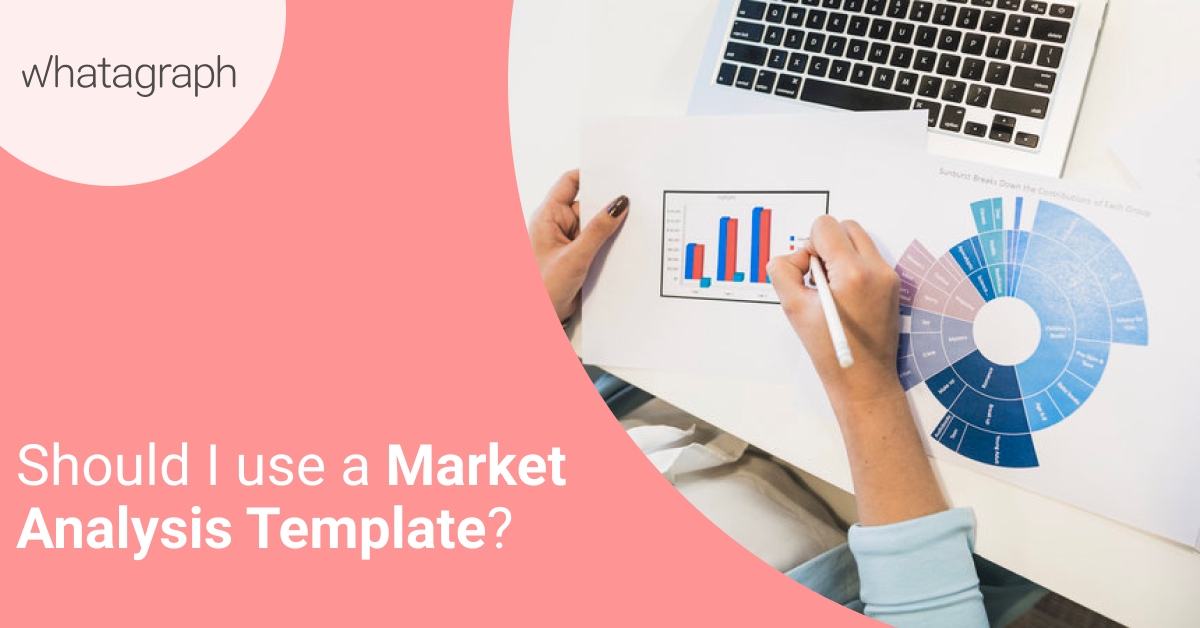 A Market Analysis can be scary, and it involves some pretty daunting terminology. But don't worry, we're going to go through this together.
Read more...