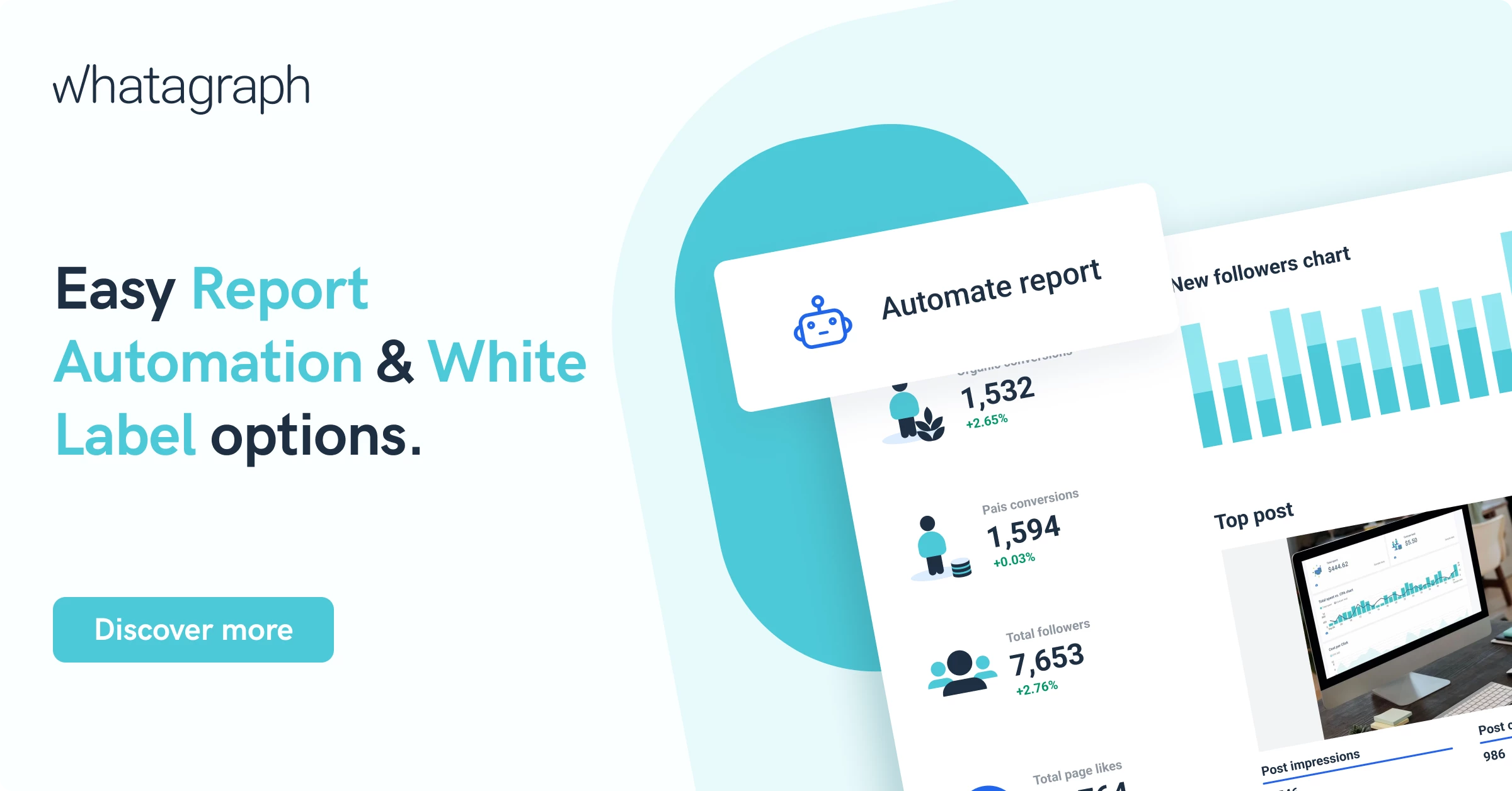 Nothing makes digital marketing agencies' clients happier than a report presenting the success of their marketing campaign efforts. But, collecting and organizing all that data in charts and writing client reports can be arduous. And yes, it does take time and effort, but it's one of the most important things to do for yourself and your client. The key to your success will help you get to the top.
It's the best way to build a strong agency-client relationship and share your marketing results so they know their investments are paying off. Client reporting is the way to keep your clients and grow your business.
What Is Client Reporting?
It's the presentation of the results achieved and the performance of campaigns in the form of reports. Client reports are usually periodic and can be stored or transmitted in different formats, such as print, e-mails, presentations, PDF files, etc., to customers.
They are the basis for strategic decision-making, focusing on your clients' metrics such as website traffic, social media growth, lead generation, sales, brand recognition, market analysis, advertising spend, etc.
You pull these statistics weekly, enter them into a report, and put them in context for your clients. That's why the client report is the basis for the discussion between you and your client. It's a conversation between you two that allows you to show how great you are at your job.
Besides a client report, you can also create a client reporting dashboard. The main difference is that dashboards are always up to date as they have live data. Whenever the client checks a dashboard, they'll get real-time results and stats.
Why Is Client Reporting Important in Business?
Reports are incredibly useful, no matter if you're running an agency or reporting on marketing results to your CEO or upper management. They provide an executive summary of the finished work and they're the staple of client management. Here is why they're important.
It Helps You to Interact with Your Clients Regularly
Communication is key to your relationship with clients, and client reports allow you to talk with them regularly. Whether you give them reports after each campaign ends, or if you send monthly reports to show the status of their campaigns. The important thing is to do it regularly.
Client reporting allows you to share thoughts and ideas on the data presented. That way, you'll prevent small problems from turning into a full-blown crisis.
So, sending reports regularly will help your client realize you're always there while keeping the interaction alive.
It Allows You to Educate Your Clients
Client reports are a great way to educate your clients about your work. Many may not know the importance of each KPI (such as CTR or conversion rate) or the difference between them. But, your client's KPI reports can help them learn about the meaning and importance of each data point. Educating your clients by sharing your knowledge will help them figure out what you do, thus allowing them to feel involved in the whole process. This, in turn, will help you better understand and manage their requirements and expectations.
It Informs Your Client about Their Success and Yours
Client reports are just as important when things are going great as when they aren't. Your clients should when they have a successful month because that means you've done a great job. The result – resigning the contract with you or your agency for another campaign.

It Keeps Both Sides Accountable
Sending reports regularly will keep you and your client accountable to one another. You create these reports with specific metrics and KPIs in mind, but how do you determine the specific KPIs you need to keep track of? With the power of teamwork. By sending a concrete report to your client, including specific KPIs, you make sure they provide you with specific, real, and measurable goals that those specific KPIs need to be measured.
Not only that this allows you to know the client's expectations from you, but it also helps you to with campaign optimization.
Tips & Tricks to Improve Your Client Reporting
1. Automate client reporting process.
Whatagraph provides a feature that allows marketing agencies to use report templates and automate them on required time frequencies.
You can send reports on a regular basis: weekly, bi-weekly, monthly, quarterly or yearly, without ever looking at spreadsheets or Excel again. Regular reporting will help you achieve the best rapport with new clients and impress your loyal ones with your efforts.
Not only that, but automated client reporting will save time, improve your client onboarding, help hit the milestones and amaze your clients.
2. Create cross-channel reports.
Depending on the client's goals, you may run different marketing campaigns (SEO and PPC).
We want to offer you a perfect cross-channel marketing report that connects multiple data sources such as Google Analytics, Facebook ads and Shopify. The best benefit of it? You can then easily highlight and compare how different key performance indicators and your marketing efforts are performing.
3. White-label client reports.
Improve your client communication by creating a custom report with real-time performance metrics your client will want to look at.
Change the feel of the report by altering colours, widgets, themes, graphs, and most importantly, the domain and logo of the report. This way, you'll create a more credible and professional look for your agency's brand.
Start using Whatagraph reporting software to access the white-label feature now 7 days free of charge.
Conclusion
Client reporting is a necessary part of the money management business that takes time and effort but provides optimal results for you and your client's business. It's also important to report on the marketing strategy's performance and examine important metrics.
It's how you keep the conversation alive with them, show the results of their campaigns' performance, and let them know that you are always doing your best to help them. Luckily, many great client reporting tools online will help you save valuable time and money.
Ready to get started? Sign up for a free trial of Whatagraph today!