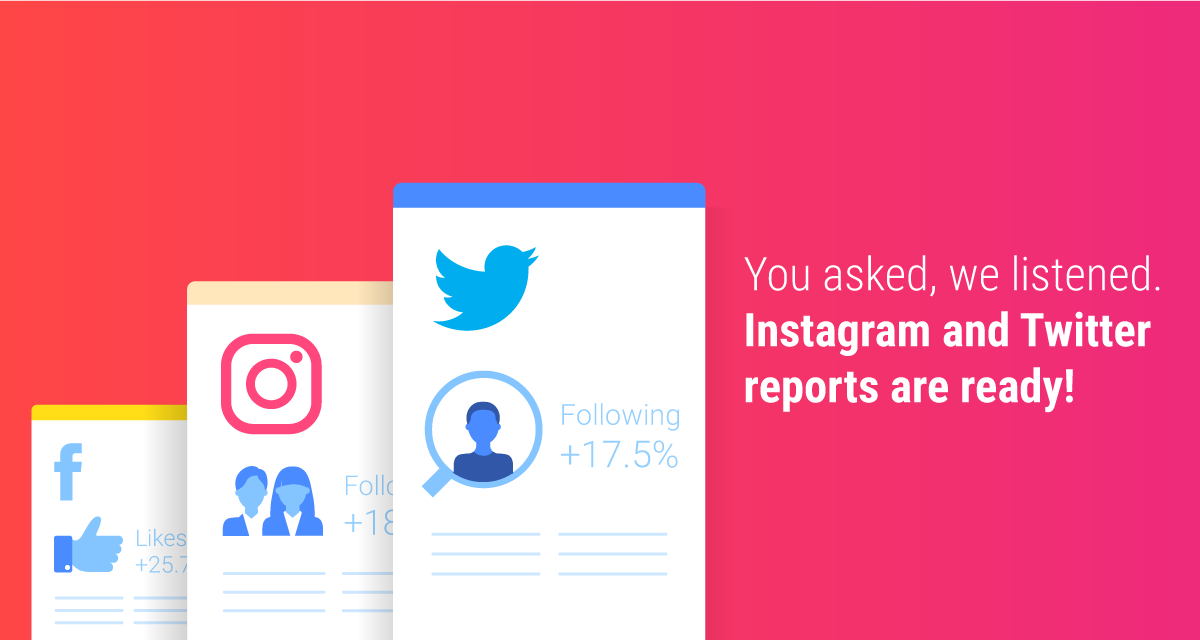 Introducing Twitter & Instagram reports
We have released infographic social media reports that can be translated!
Yes yes yes! Social media reports are finally here!
It's true, we released our social media reports today and you are allowed to jump around from excitement, because we are excited as well.
We introduced Facebook last June, and today marks the day we added Twitter and Instagram to the list.
Reports will allow you to have a very clear understanding of how well your social media sites are performing. Released a new marketing campaign? In just a few seconds generate your Whatagraph reports for the selected period and instantly see how your social media sites are performing.
Facebook reports allow you to get a bit more information about your audience, how well the posts are performing and most importantly - what is the best time to post on your Facebook page. Always a useful information, right?
Twitter reports give you a quick overview of your account activity - what's the engagement, who are your biggest influencers and which tweets were the biggest hit during the selected period. Important note: due to Twitter regulations, we can retrieve Twitter data only from the moment you add your account to Whatagraph dashboard. This means that you can only track your current data.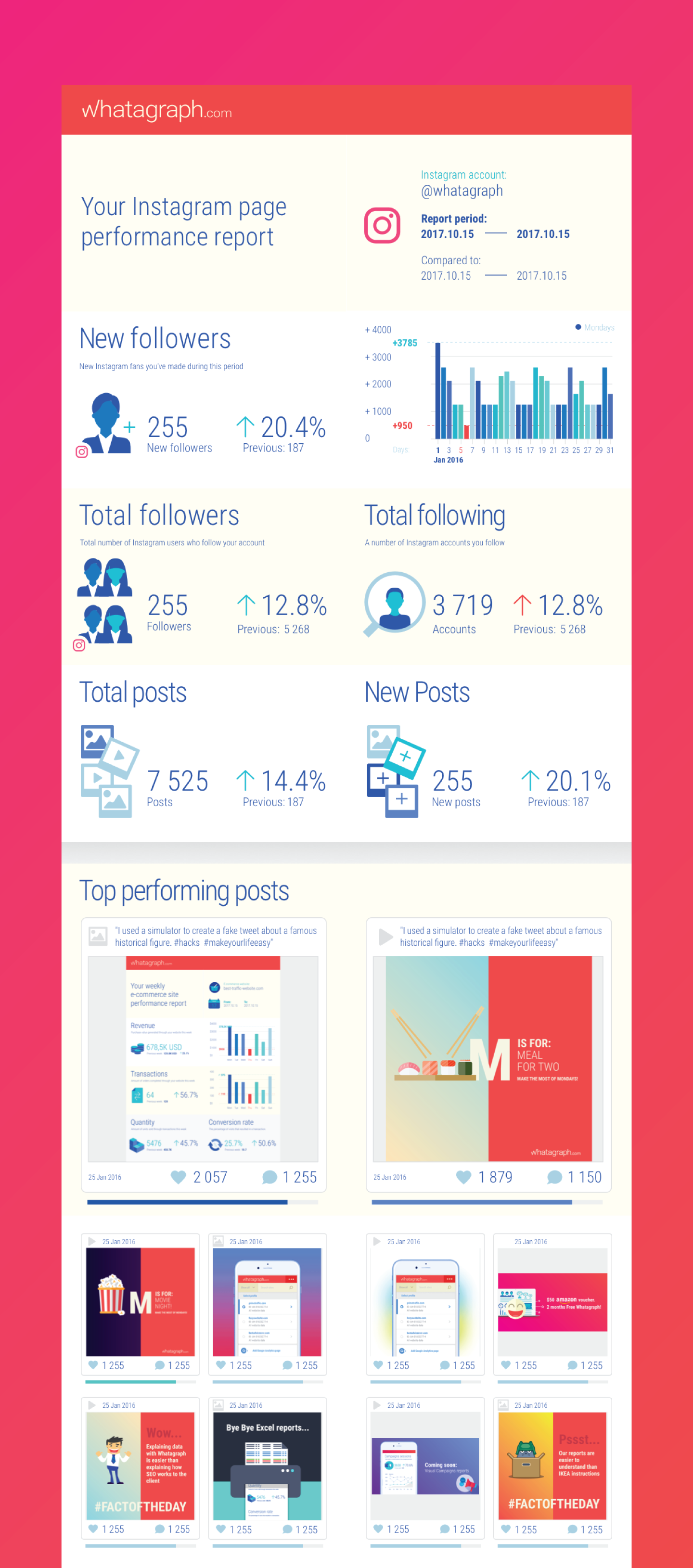 Last but definitely not least, Instagram reports gives you a bit more clearer insight of best performing posts and photos, and how fast your Instagram page audience is growing.
What a quick, easy and simple way to track your performance, right?
Oh, and did I mention that you can also have these reports in German, Italian, Russian, Hungarian, French and Spanish as well?
Enjoy these social media reports as much as we did enjoy developing them. In the meantime, we will continue working on more exciting things for you!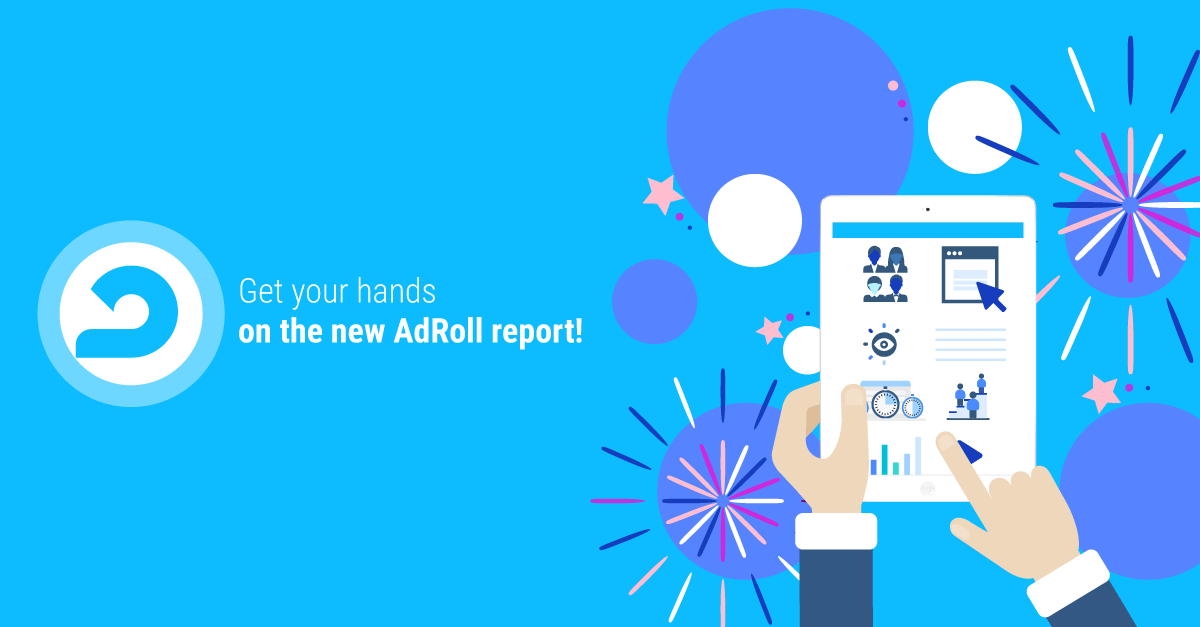 Now that we've launched this wonderful integration, you are able to quickly generate visual and engaging automated AdRoll reports for your display ads, social campaigns, behavioral email, and other actionable insights!
Read more...